13 Fabulous Valentine Decor Ideas
Happy February 1st! With only two weeks until Valentine's Day, I thought it would be fun to share a roundup of adorable Valentine decor ideas that I've spotted from around the blogosphere. I love the colors, sweetness and love associated with Valentine's Day.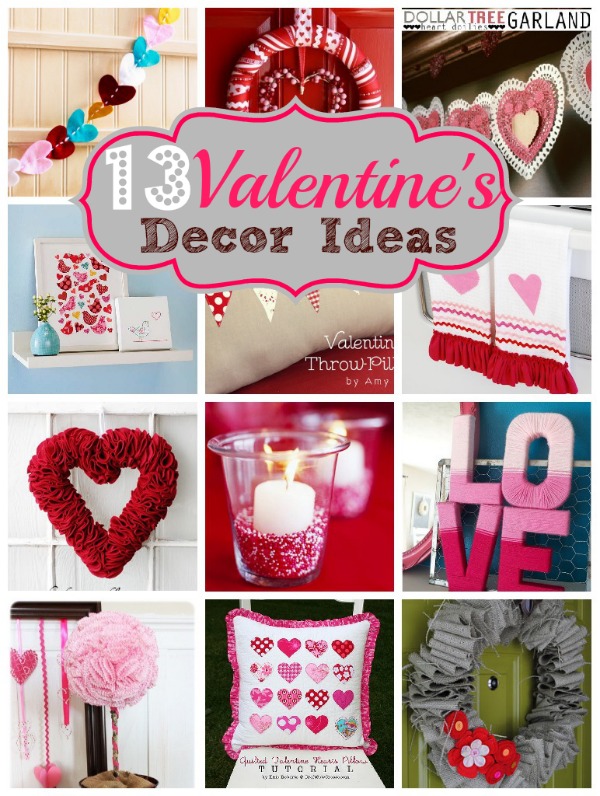 [pinit count="horizontal"]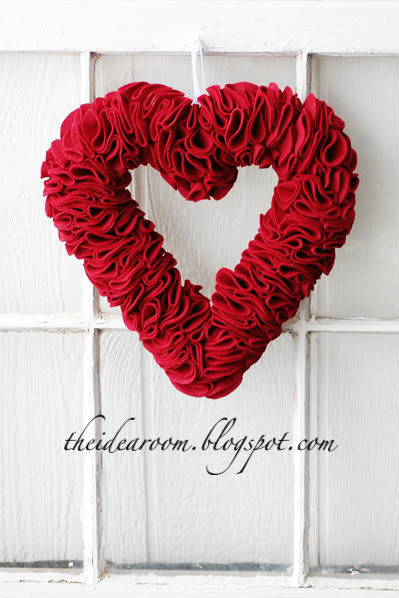 I love this beautiful felt wreath from The Idea Room.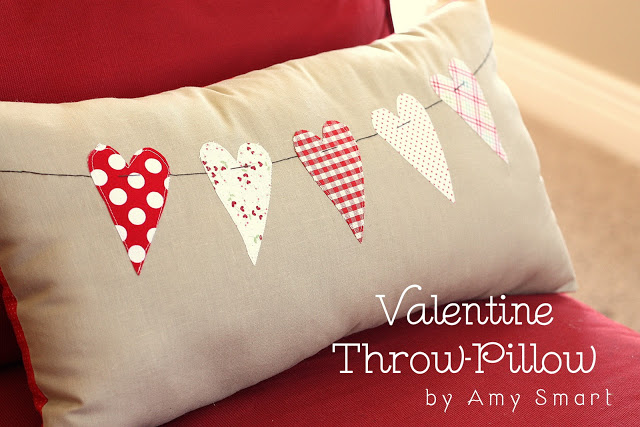 This Valentine throw pillow is simply beautiful!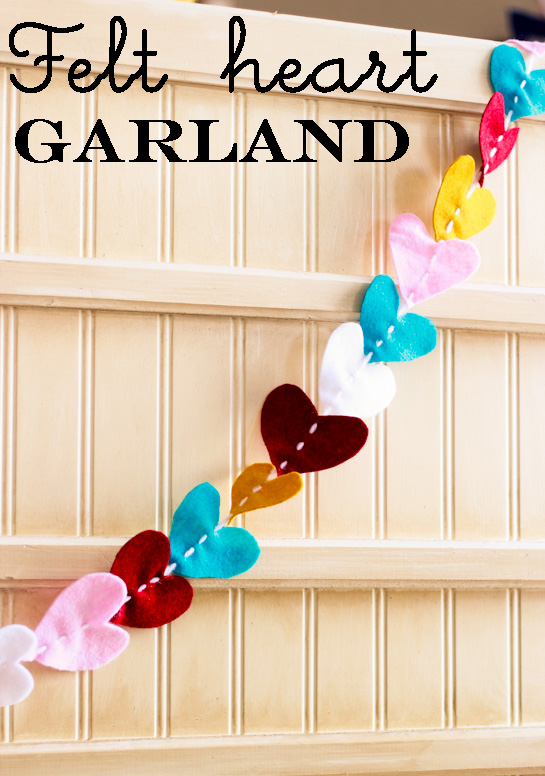 Pitter-pat…yes, that's my heartbeat over this precious heart felt garland.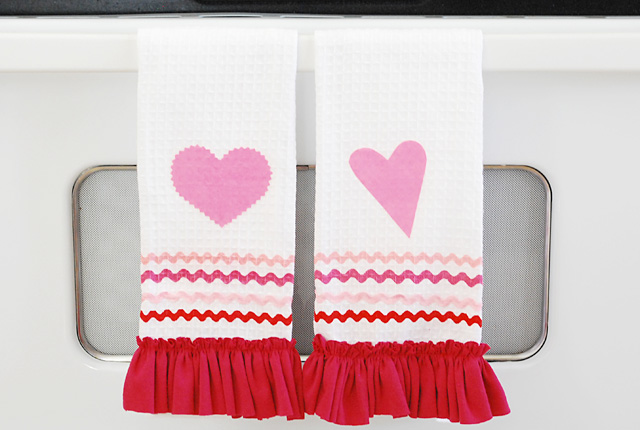 Sweet DIY tea towels are an easy decor project!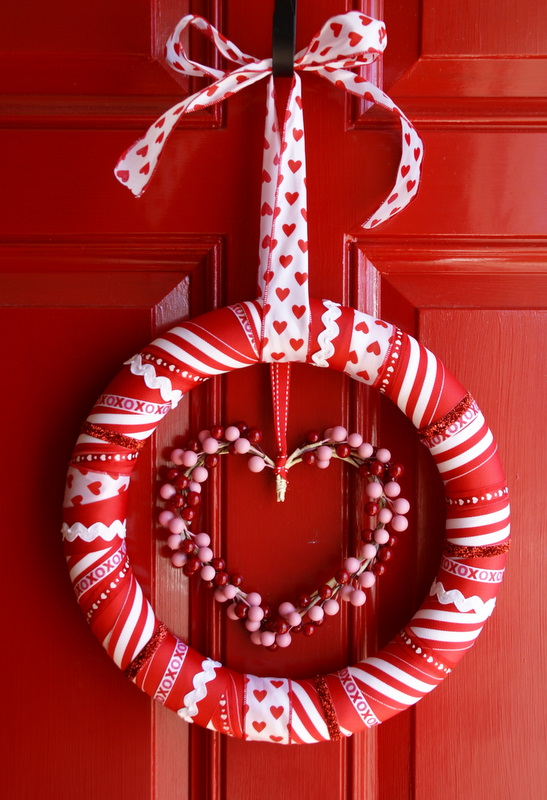 Oooo, la, la! Isn't this ribbon wreath adorbs?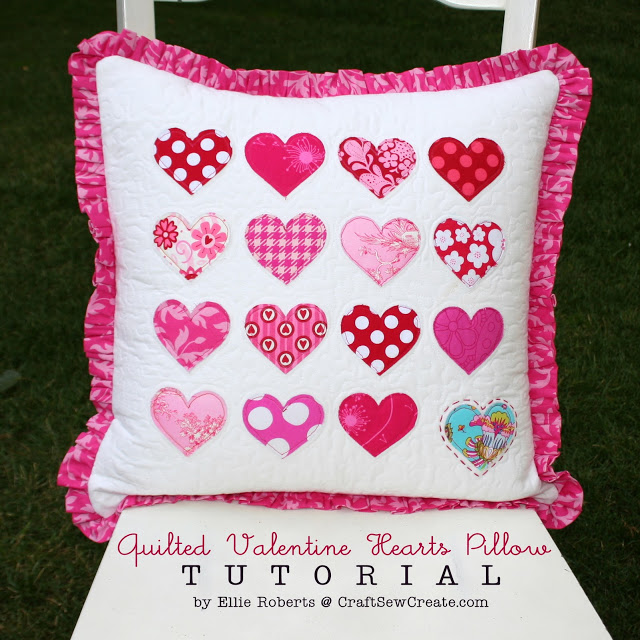 Create a quilted Valentine's Day heart pillow.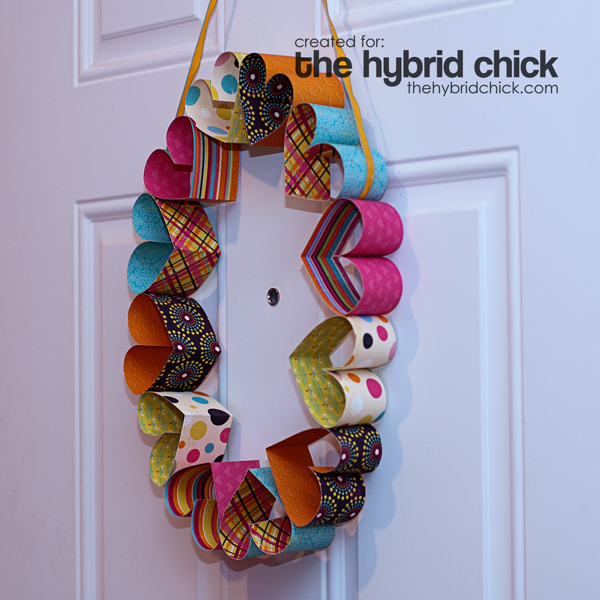 So smart! Make a cute heart wreath from folded papers.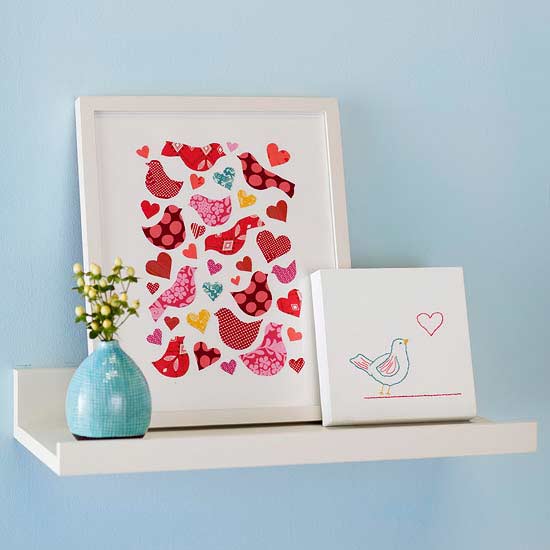 How precious is this love bird art?!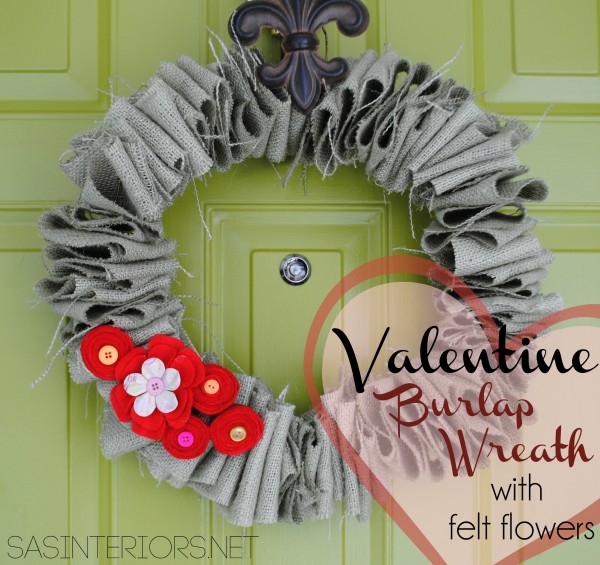 Felt flowers set off this folded burlap wreath for V-day!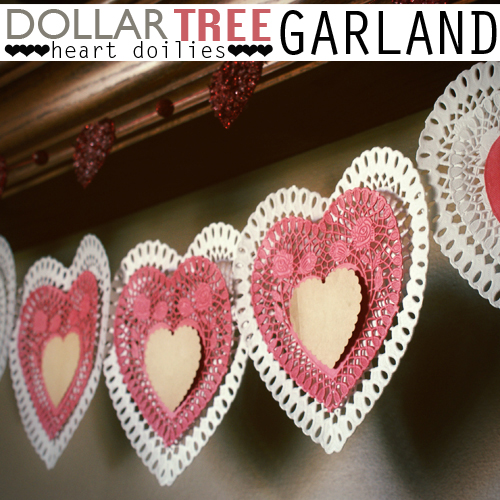 I love this Dollar Tree Heart Doily Garland. Simple and cheap! 🙂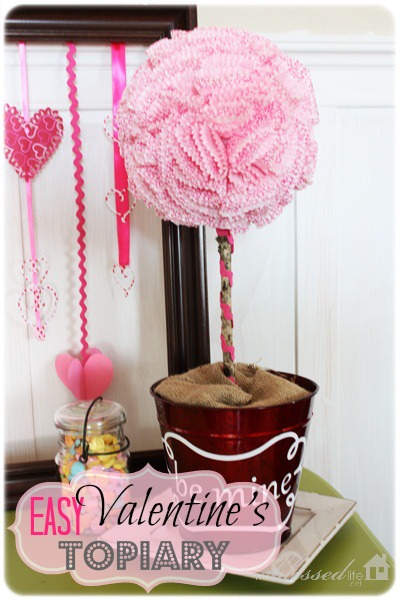 My cupcake liner "Be Mine" topiary!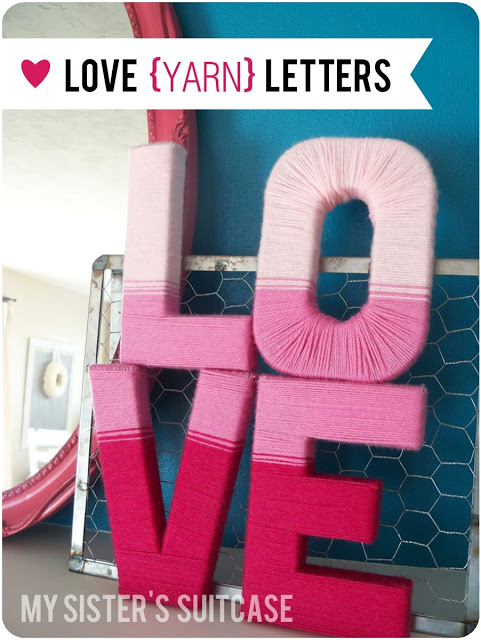 Okay, so I think I *must* do this project in the near future – Yarn Wrapped Letters. SO fab!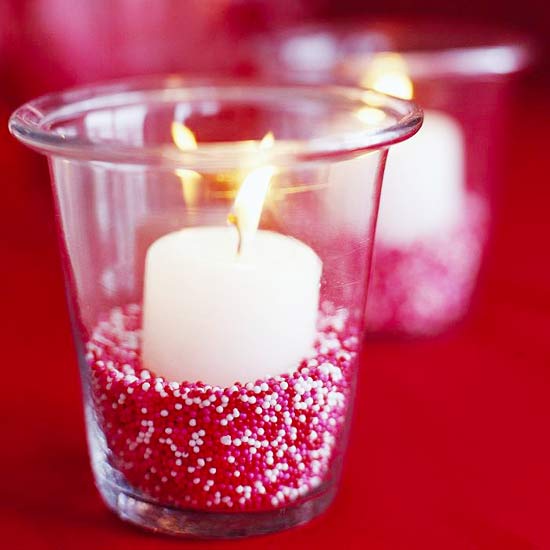 I don't think you could get more simple than votive candles surrounded by valentine sprinkles! 🙂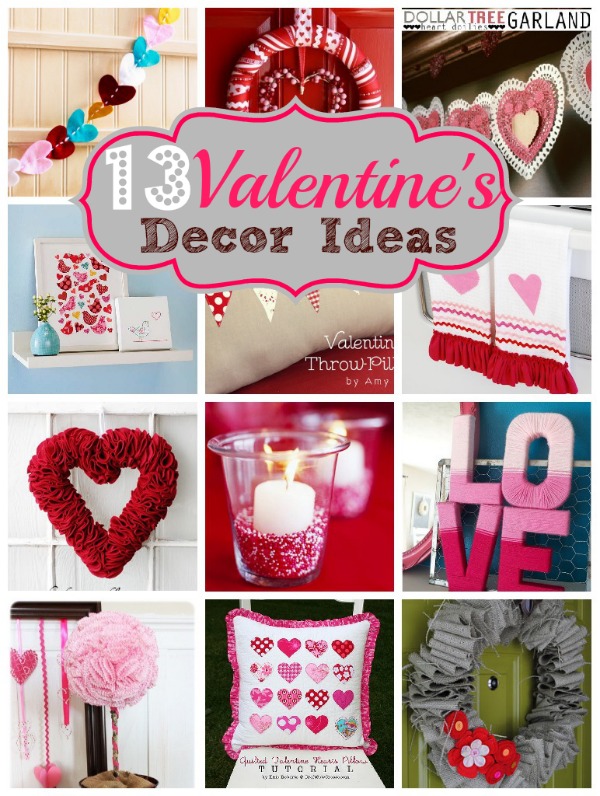 [pinit count="horizontal"]
Did you see a V-day decor project that you'd like to replicate?
XO
*****
Don't miss out – diy projects, recipes, crafts and more, by checking out my subscribe page!