Happy Thursday to ya! I thought I would share a bit about our very short anniversary getaway this past weekend. It was lovely and went by too fast, but by Saturday noon, we were ready to head toward home. 🙂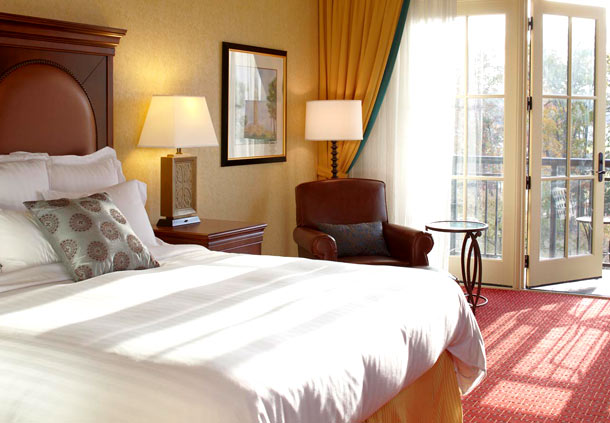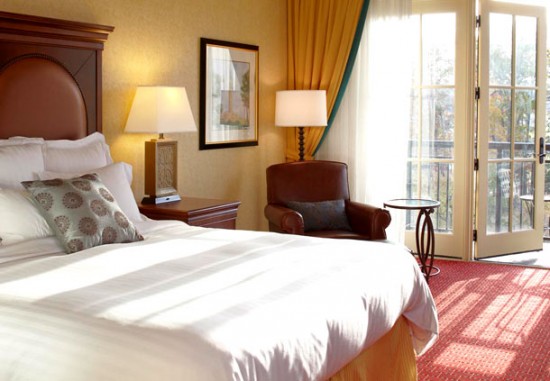 We stayed at the beautiful Renaissance Hotel at Ross Bridge in Birmingham. We've stayed there before, but it's just a fabulous, quiet location.  Our room was identical to the one above…the only difference is that the pillow on our bed was a red bolster pillow.
I barely used my camera, so these photos are from here. The quality time with my hubs was much more interesting than my camera.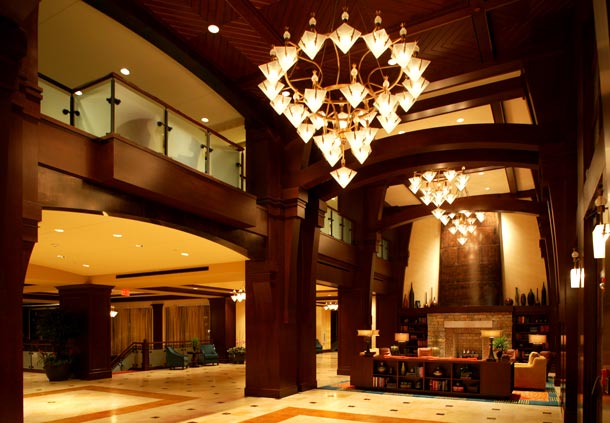 Isn't the lobby gorgeous?!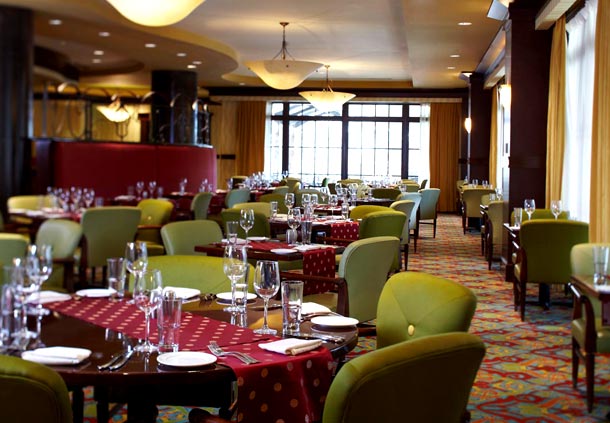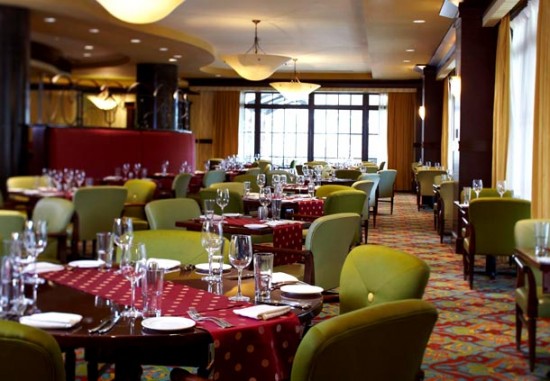 We ate well. Do you know how much better food tastes when you're not having to referee a three year old?  Amazing! 🙂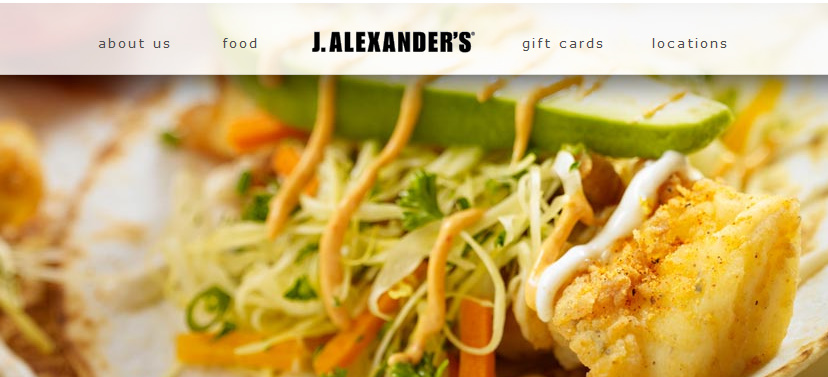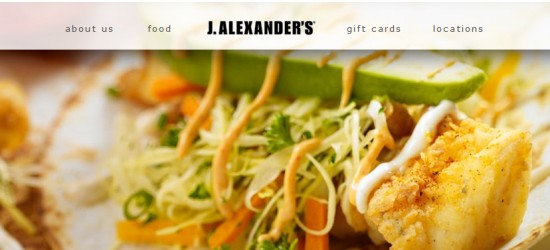 On Friday night, we ate at J. Alexanders. I had a steak taco…without the taco and I added avocado. My sweet hubs had steak with mac 'n cheese. Oh, and he ordered an appetizer of onion rings. Oh. my. word. There were 10 onion rings stacked more than a foot tall. He ate three. Ha!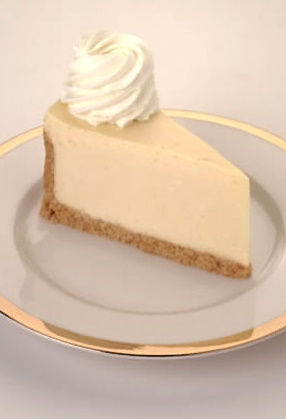 We got dessert to-go at the Cheesecake Factory. The Key Lime Cheesecake was our fave!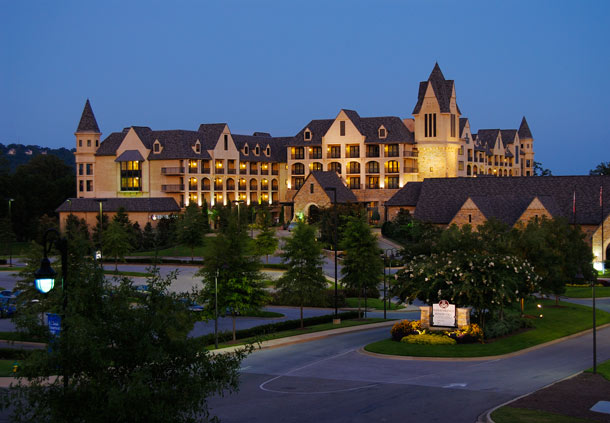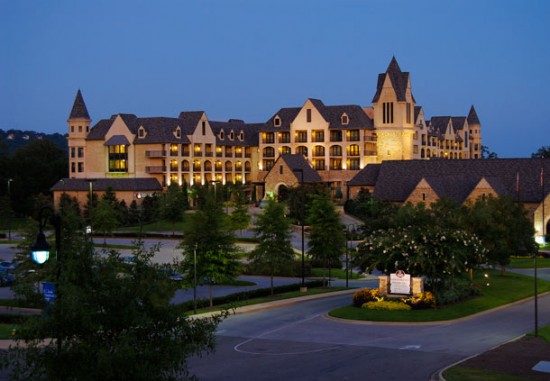 We were out and about at dusk, but a super cool feature about Ross Bridge Resort is that they have a bagpiper who walks the grounds and plays at dusk. We heard him the first time we stayed there. So fun!
What is your favorite weekend getaway location?
XO
*****
Don't miss out
– diy projects, recipes, crafts and more, by checking out
my subscribe page
!