Hey, hey!  Thank you for your amazingly sweet words on yesterday's big announcement! I'm blessed with the best readers and friends in the world!
I made this super yummy Black-Eyed Pea Dip for New Year's Eve and I just have to share it with y'all!  Black-eyed peas are a traditional Southern food for New Year's because they are supposed to bring good luck in the year to come.  All suspicion aside, this pea dip is to die for delish and it's perfect for any time of year.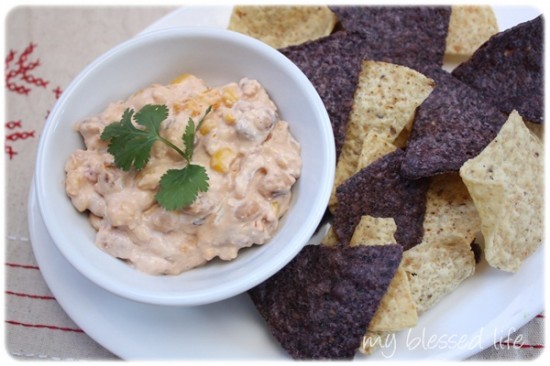 Black-Eyed Pea Dip
2 (15.5 oz) cans black-eyed peas
1 (10 oz) bag frozen corn
2 (8 oz) packages cream cheese, softened
1/4 cup medium salsa
1/2 small onion, diced
1 tsp. garlic powder
1/2 tsp. cumin
1/2 tsp. unrefined sea salt
Place all ingredients in a medium slow cooker on warm for 4-5 hours. Stir occasionally to mix well as the cream cheese melts.
Serve with tortilla chips or crackers!  Enjoy!!!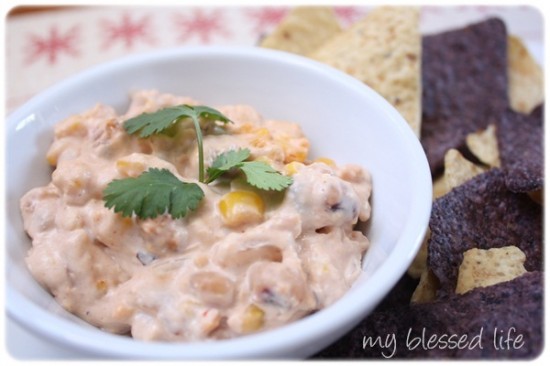 Did you eat black-eyed peas for New Year's?
I'm linking up to Tasty Tuesday, Women Living Well and I'm Lovin' It!
XO
*****
Don't miss out – diy projects, recipes, crafts and more, by checking out my subscribe page!