The holidays are quickly approaching and many of us are beginning to think about decorating for Christmas. Creating my own unique home decor, as you know, is a passion of mine and I especially enjoy integrating crafting time with Ridley into our daily routine.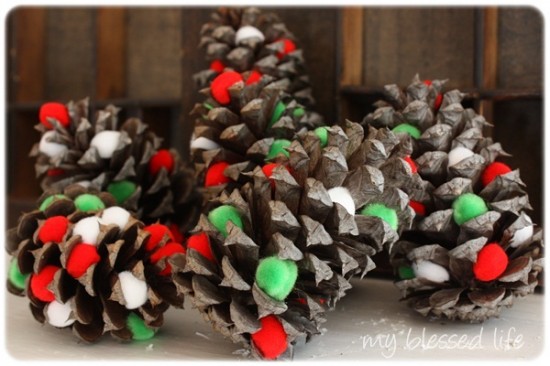 We recently made pompom pine cones that turned out just darling and I'm excited to share them with you. They can be hung in a window with ribbon or fishing line, lined up on a shelf or simply placed in a bowl.
Whether you decorate traditionally with reds and greens or blue and silver or the more modern combination of pink and lime, the pine cones can be modified for your personal style. It would also be stunning to spray paint the pine cones white before adding the pompoms.
Read the rest of this tutorial at Decorating Your Way!
XO
*****
Don't miss out – diy projects, recipes, crafts and more, by checking out my subscribe page!