10 T-Shirt Scarf Tutorials
Hey y'all! I hope you had a great weekend! Since the weather has turned cool, I've been thinking a lot about scarves. I did a Pinterest search and found several of the neatest DIY t-shirt scarf tutorials. Of course, I have to share these brilliant ideas with you! 🙂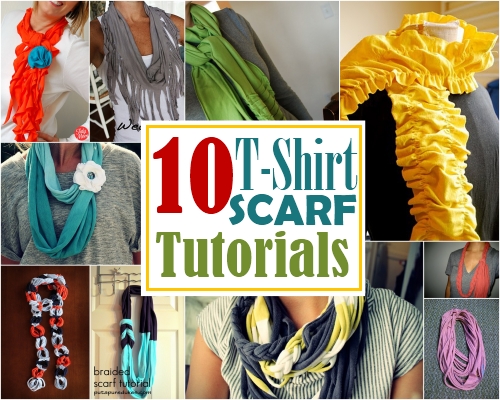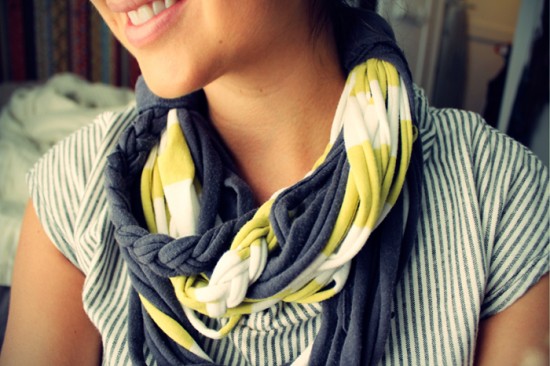 I love this recycled, braided, double layer scarf!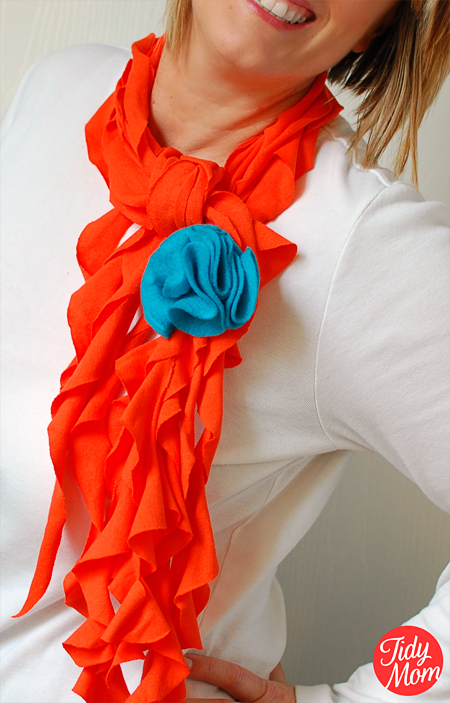 Fabulous no-sew ruffle scarf from Tidy Mom!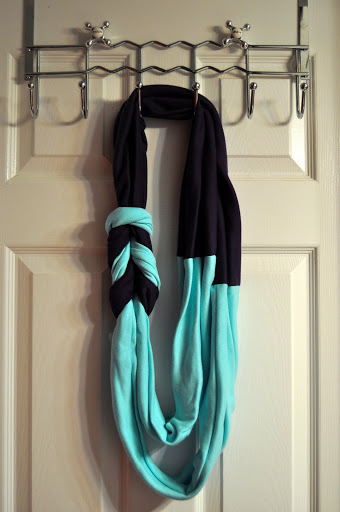 I love how this infinity scarf is made with a two toned braid!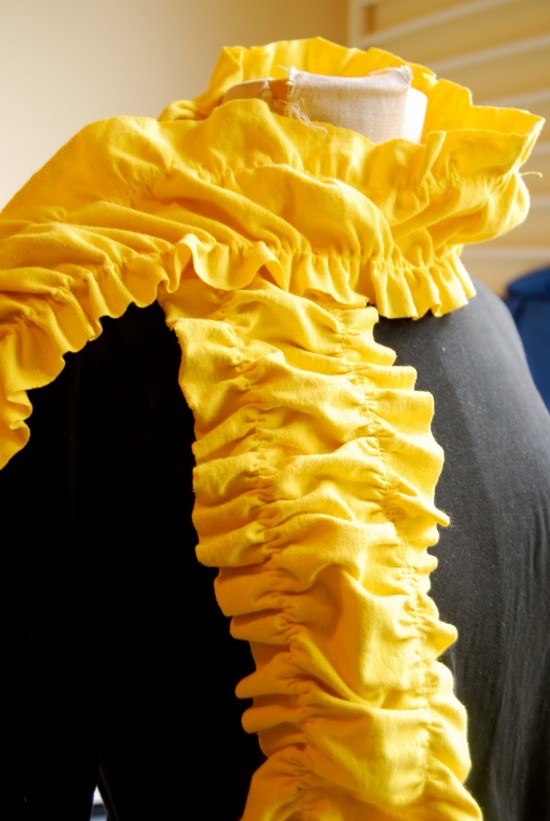 Old t-shirts or knit fabric can be made into the most gorg scarf with elastic thread. Love the ruffles!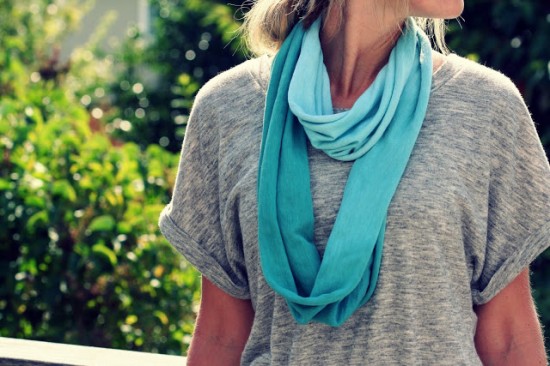 I adore this ombre infinity scarf!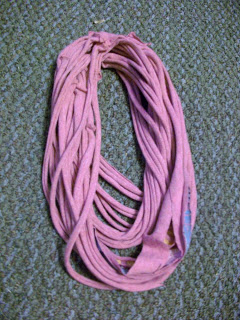 This is the easiest scarf ever – a spaghetti knit scarf!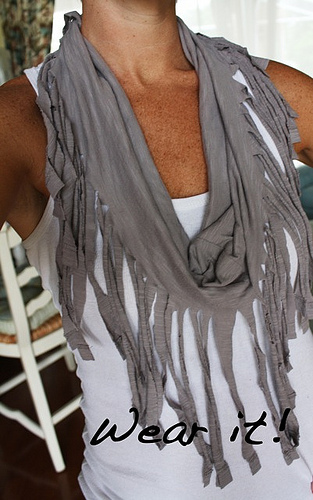 Fringe scarves are in big right now and this is a perfectly easy and frugal way to make one.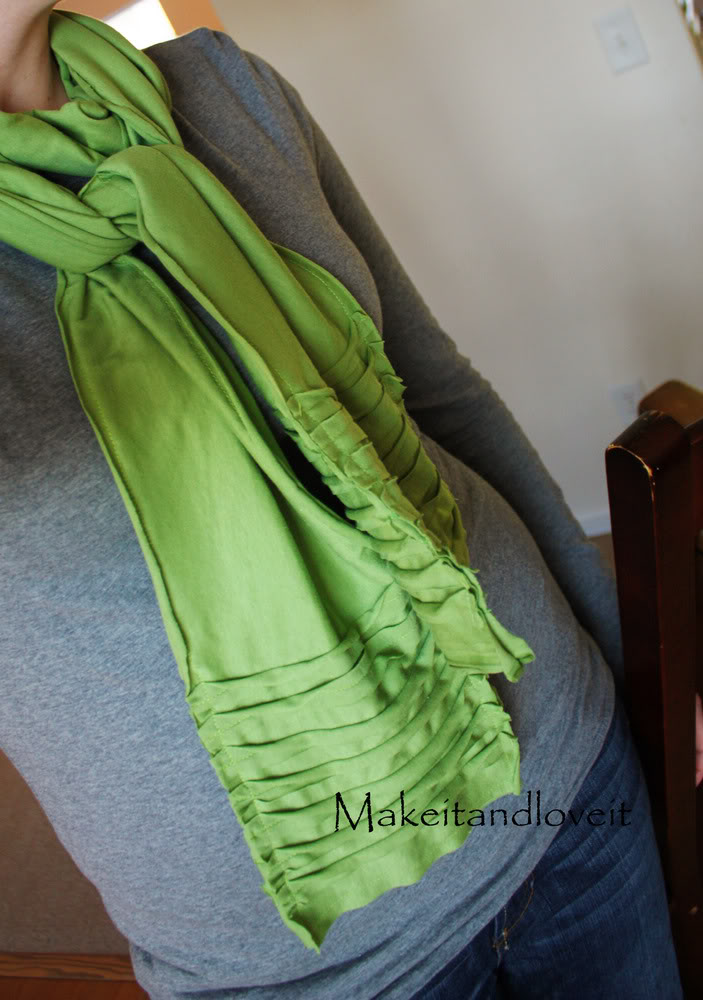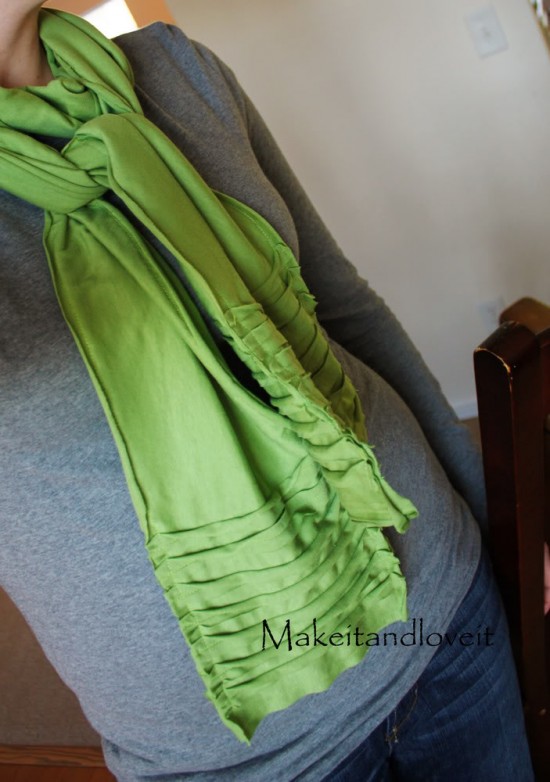 How pretty is this green knit scarf?!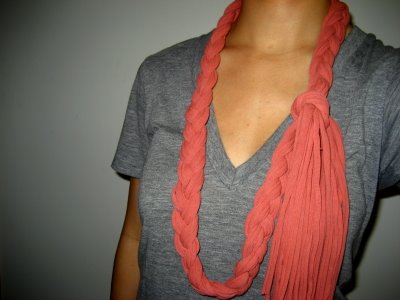 This adorable scarf combines braided, spaghetti and fringe-like styles.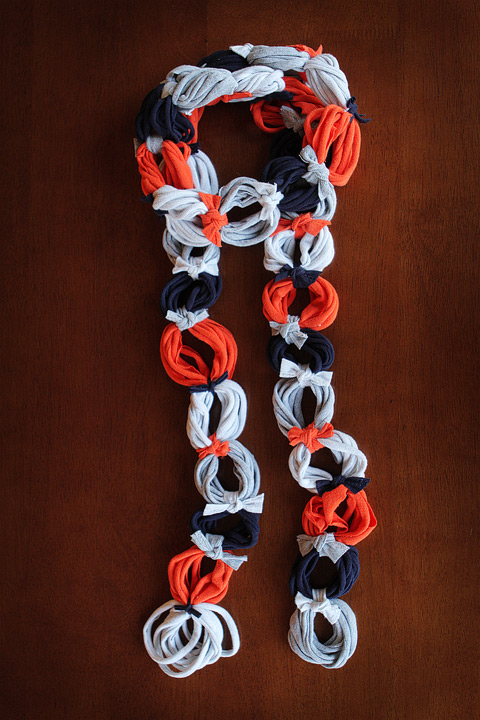 In case you think this ringlet t-shirt scarf is difficult or complicated, let me just tell you that it isn't at all. It is super, duper easy and can be customized with whatever color or colors that you want.
Wow! I hope you're as inspired as I am to recycle some old t-shirts into fashion accessories and handmade gifts!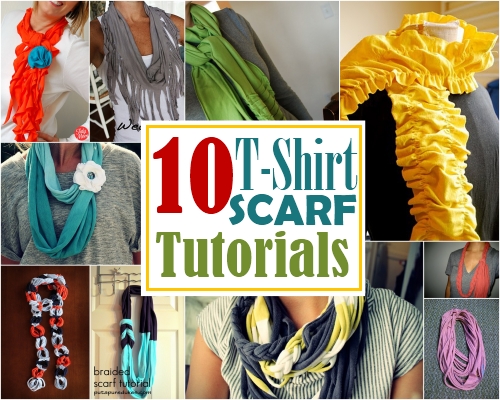 Have you ever made a t-shirt scarf?
I'm linking up to Made By You Monday, Tip Me Tuesday, Today's Creative Blog, Chic & Crafty and Weekend Wrap Up Party!
XO
*****
Don't miss out – diy projects, recipes, crafts and more, by checking out my subscribe page!