This verse is a hard one. A very, very hard one.  And one that my father-in-law has reminded me of for probably 20 years…long before he was my father-in-law.  🙂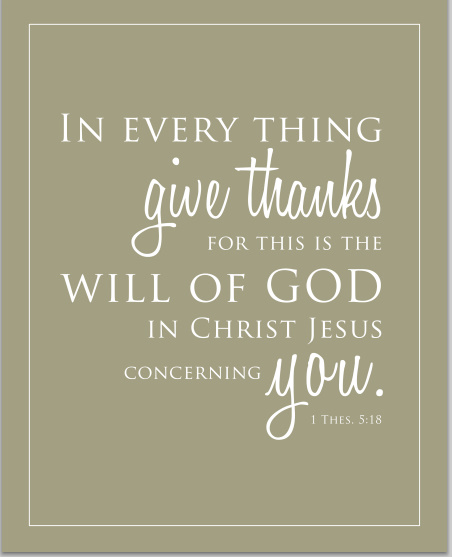 Yes, it says to give thanks in everything.  Wow. That is tough.  But it is also beautifully refreshing.
Today, no matter what your difficulty is…give thanks because a good, kind, gracious and loving God is taking care of you.
What are you thankful for today?
XO
*****
Don't miss out – diy projects, recipes, crafts and more, by checking out my subscribe page!