Memorial Day Inspiration!
With the holiday weekend upon us, I thought I would share a few fun Memorial Day ideas with you!  I love special holiday touches in decorations and food.  This inspiration is also perfect for the 4th of July too which will be coming up soon!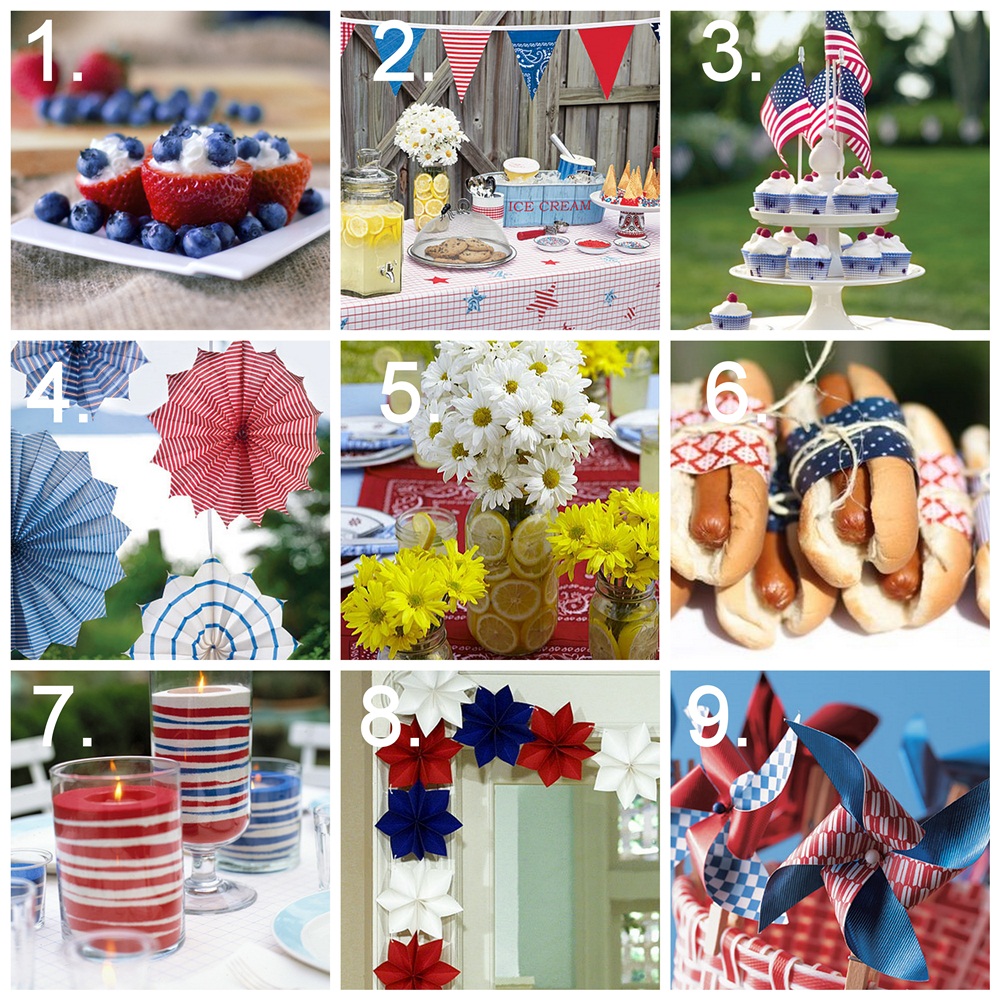 1. Berry Fruit Cups | The Fresh Fridge
2. Festive Holiday Table | All You
3. Flag Cake Stand Monument | Martha Stewart
4. Star Medallion Decor | Martha Stewart
5. Daisies & Lemon Centerpiece | All You
6. Twine Wrapped Hot Dogs | Social Couture
7. Easy Sand Candle Holders | Martha Stewart
8. Red, White and Blue Garland | Martha Stewart
9. Clothespin Pinwheels | Martha Stewart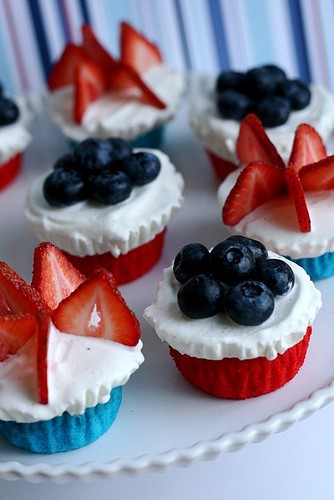 Red, White & Blue Ice Cream Cupcakes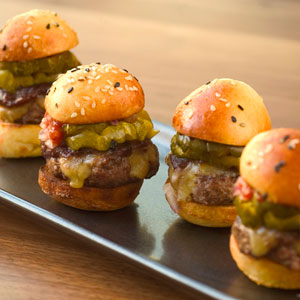 Mini Prime Cheeseburgers with Rémoulade and Aged Cheddar
Just for fun, here's a pretty red, white and blue room!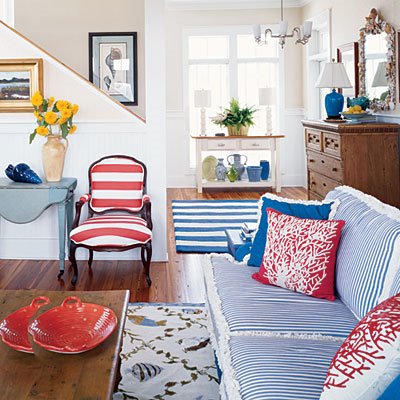 I'm looking forward to the sweet family time coming up in the next few days, along with some yummy food and probably fireworks.  My crazy brothers may even come up with a few dry ice bombs.  Ha!
I'm thankful to live in America.  And I hope y'all have an amazing three day weekend!
Enjoy some yummy desserts for me, okay?
What's your family's Memorial Day tradition?
Myra