You may have heard of One Thousand Gifts: A Dare To Live Fully Right Where You Are by Ann Voskamp. I'm in the process of reading it…it takes time to think 0n and digest the words and concepts.  I've really loved watching the Bloom book club videos. Ann is a beautiful soul who I feel like I have so much in common with.
My heart is changing.  I want to be more thankful for everything around me.
Thankfulness brings JOY!
I'll be sharing the gifts that I see in every day life over on my Facebook page. Join me over there!!
Yesterday, I woke up to glorious sunshine after a few dreary days. These lemons that my mom bought for me were just begging to be photographed with the sunlight bouncing off of them.  I'm thankful for the sun and for lemons for my daily dose of lemon water. Ha!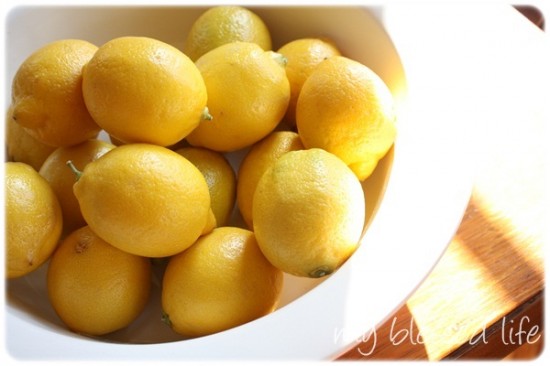 Wash me, O Lamb of God, Wash me from sin!
Thou, while I trust in Thee, Wilt keep me clean.
Each day to Thee I bring Heart, life— yea, ev'rything;
Saved, while to Thee I cling, Saved from all sin!
-h.b. beegle
What are you thankful for today?