UPDATED: 11/4/2021
This soup has always been a favorite of mine. My mom started fixing (yes, a Southern word) this Italian Vegetable Soup when I was a teenager – many moons ago. Whenever the men-folk hear Italian Vegetable Soup, their noses and tummies immediately perk up in anticipation! 
I've made this recipe several different ways – and it's always yumm-o!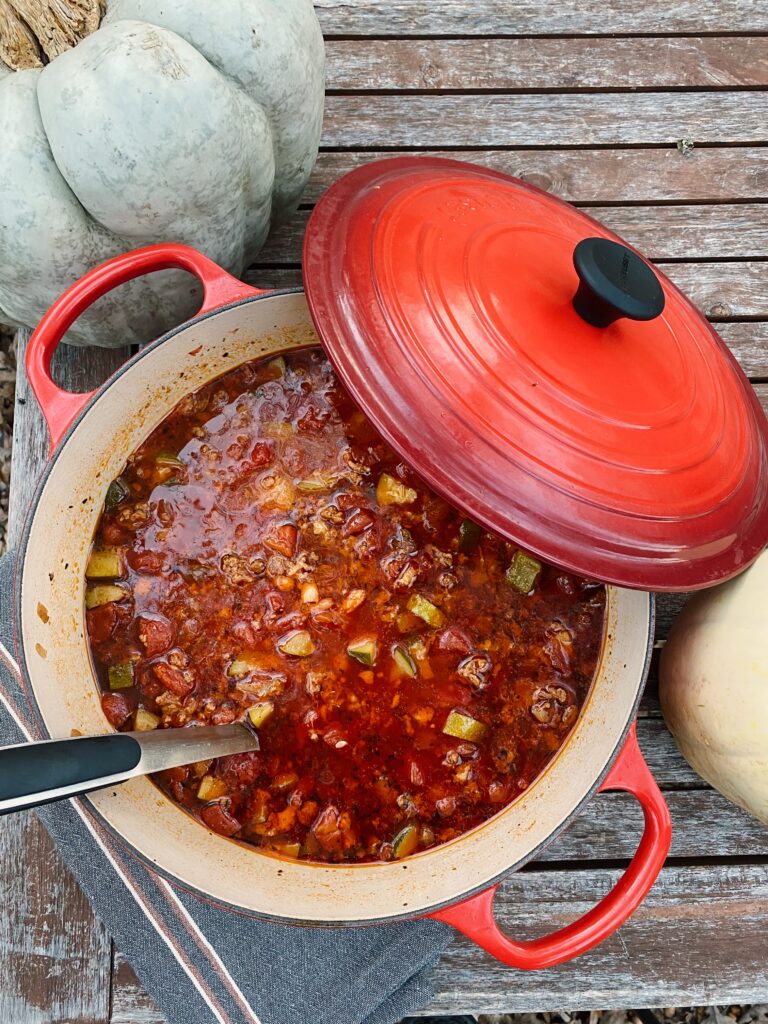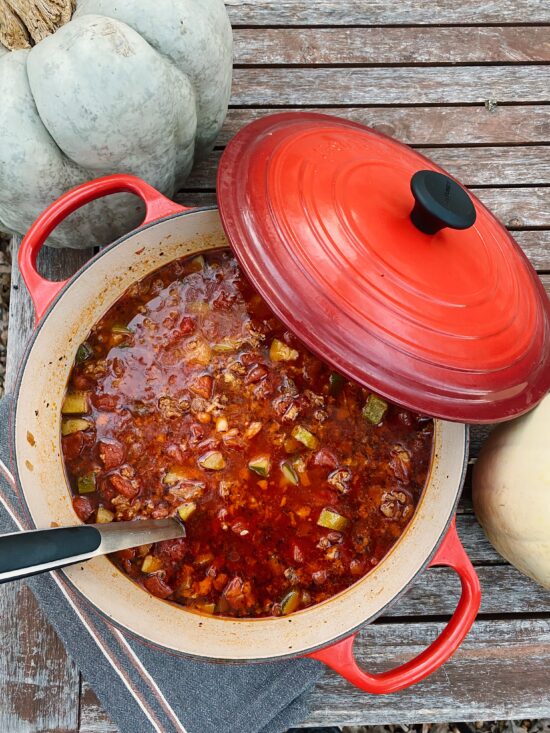 Italian Vegetable Soup
2 lb. bulk ground Italian sausage
1 medium onion, chopped
1 t. minced garlic
2 (28 oz) cans diced tomatoes
1 can (15 oz) garbanzo beans, drained
1 can (15 oz) cannelini beans, drained
4 cups beef broth
2 medium zucchini, chopped
1-2 tablespoons Italian seasoning
Salt and pepper to taste
Parmesan cheese, grated
Saute' onion and garlic in avocado oil. Add sausage and brown. Drain.  In a large saucepan, combine meat mixture, diced tomatoes (un-drained), beans, broth, zucchini and salt and pepper and Italian seasoning.  Heat to boiling, reduce heat.  Cover and simmer until zucchini is tender – 5-10 minutes. Sprinkle with fresh grated parmesan cheese when serving.
Notes: You can substitute plain sausage and add extra Italian spices, or substitute sliced "link-style" sausages.  If you don't have beef broth on hand, you can just use water and maybe add some beef bullion if you have that.  This recipe is easy to double and season to your taste.
Linked to: