Happy Friday, lovely friends! I'm really excited to tell you about one of my favorite essential oils.  Actually, I have a lot of favorites, but today I'm telling you why I love lemon essential oil!
Citrus essential oils are pressed from the rinds of citrus fruit – orange, lemon, tangerine, lime etc. I drink a few drops of lemon in my stainless steel water bottle almost every day. It tastes delicious and is wonderfully refreshing!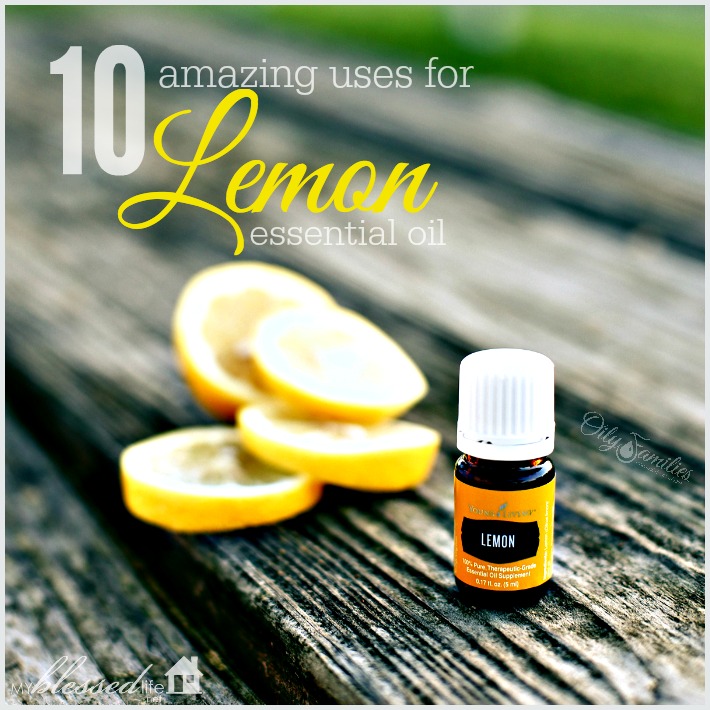 Here are 10 Amazing Uses for Lemon Essential Oil that I think you will love!
1. Use as a wonderful addition to your daily wellness routine.
2. Diffuse for a fresh, clean aroma.
3. Add a few drops to your Thieves Household cleaner.
4. Use to help remove sticky residue.
5. Add 1-2 drops in a glass or stainless steel water bottle for a thirst quenching beverage.
6. Sprinkle over grass stained clothing before washing.
7. Freshen the air while vacuuming by adding a cotton ball with lemon on it to your vacuum bag.
8.  Take a few drops in a capsule to support normal digestion.
9. Use as substitute for lemon juice in cooking.
10. Add to DIY Sugar Scrubs for invigorating the skin.
One word of caution – Avoid applying to citrus oils to skin that will be exposed to sunlight or UV light within 24 hours. Citrus oils are photosensitive which means that skin is much more sensitive to burn.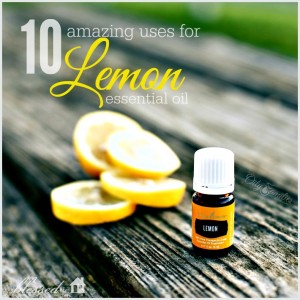 Click for more details on how to purchase your own lemon oil
!
Have a fabulous day, my friends!
xoxo
Myra
*These statements have not been evaluated by the FDA. This product is not intended to diagnose, treat, cure, or prevent any disease.