10 Amazing Uses For Lemon Essential Oil
Happy Friday, lovely friends! I'm really excited to tell you about one of my favorite essential oils.  Actually, I have a lot of favorites, but today I'm telling you why I love lemon essential oil!
Citrus essential oils are pressed from the rinds of citrus fruit – orange, lemon, tangerine, lime etc. I drink a few drops of lemon in my stainless steel water bottle almost every day. It tastes delicious and is wonderfully refreshing!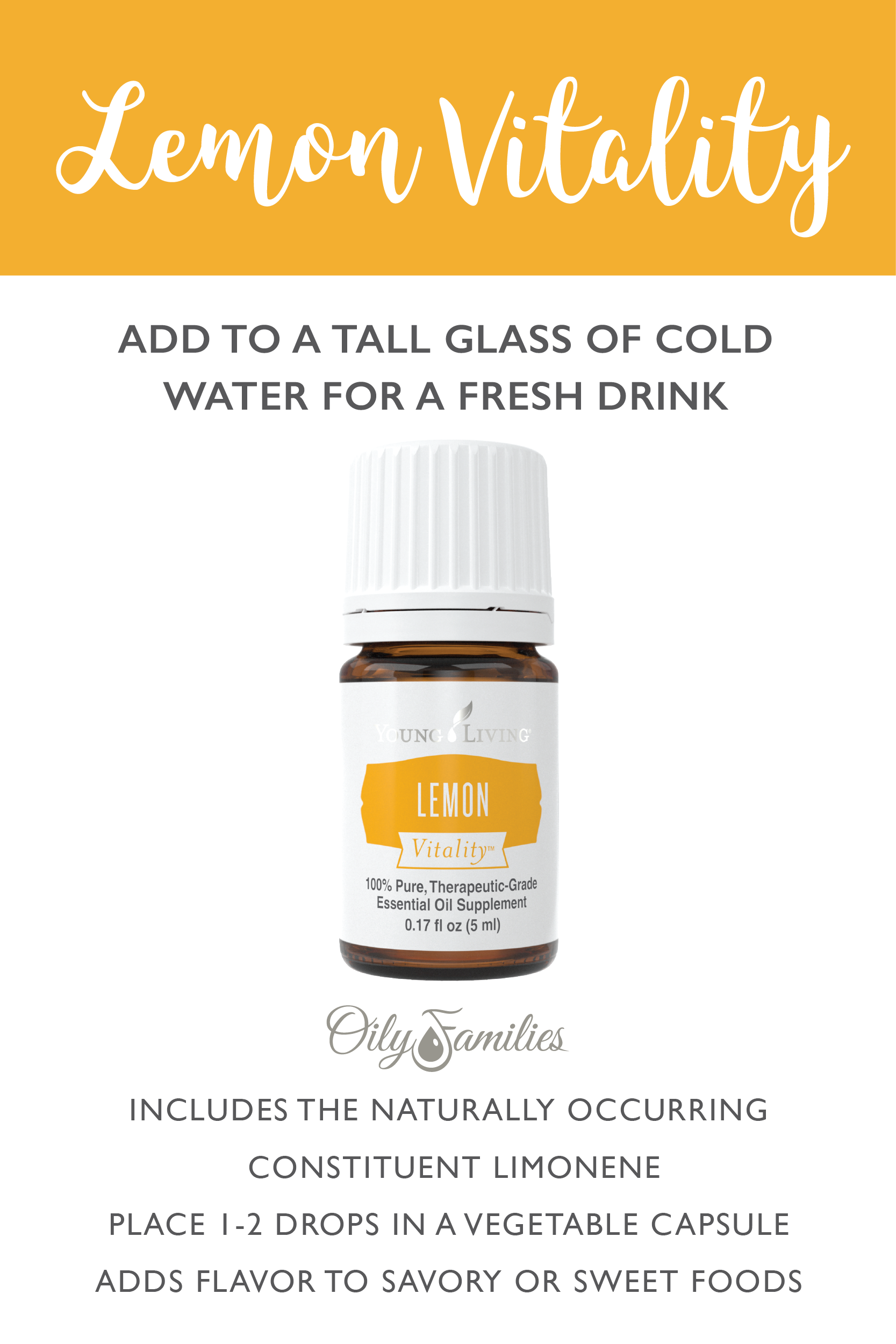 Young Living's Vitality line of essential oils are specifically labeled for internal use…although it's the same, beautiful essential oil as in the aromatic labeled bottles. 😉
Here are 10 Amazing Uses for Lemon Vitality Essential Oil that I think you will love!
Lemon Vitality Essential Oil Uses:
1. Add a couple of drops to your favorite homemade guacamole!
2.  Add to a tall glass of cold water for a fresh drink to start your day.
3.  Use in recipes for homemade salad dressings!
4.  Use to help remove sticky residue.
5.  Add a drop or two to marinades for chicken or fish.
6. Add a drop to iced tea for a refreshing beverage.
7. I LOVE to add a drop to Thieves tea made with Thieves Vitality essential oil and a little honey or stevia! Yum! SO good for the immune system!
8.  Take a few drops in a capsule to support normal digestion.
9. Use as substitute for lemon juice in cooking.
10.  Add 1 drop in plain or vanilla yogurt. Top with fresh berries.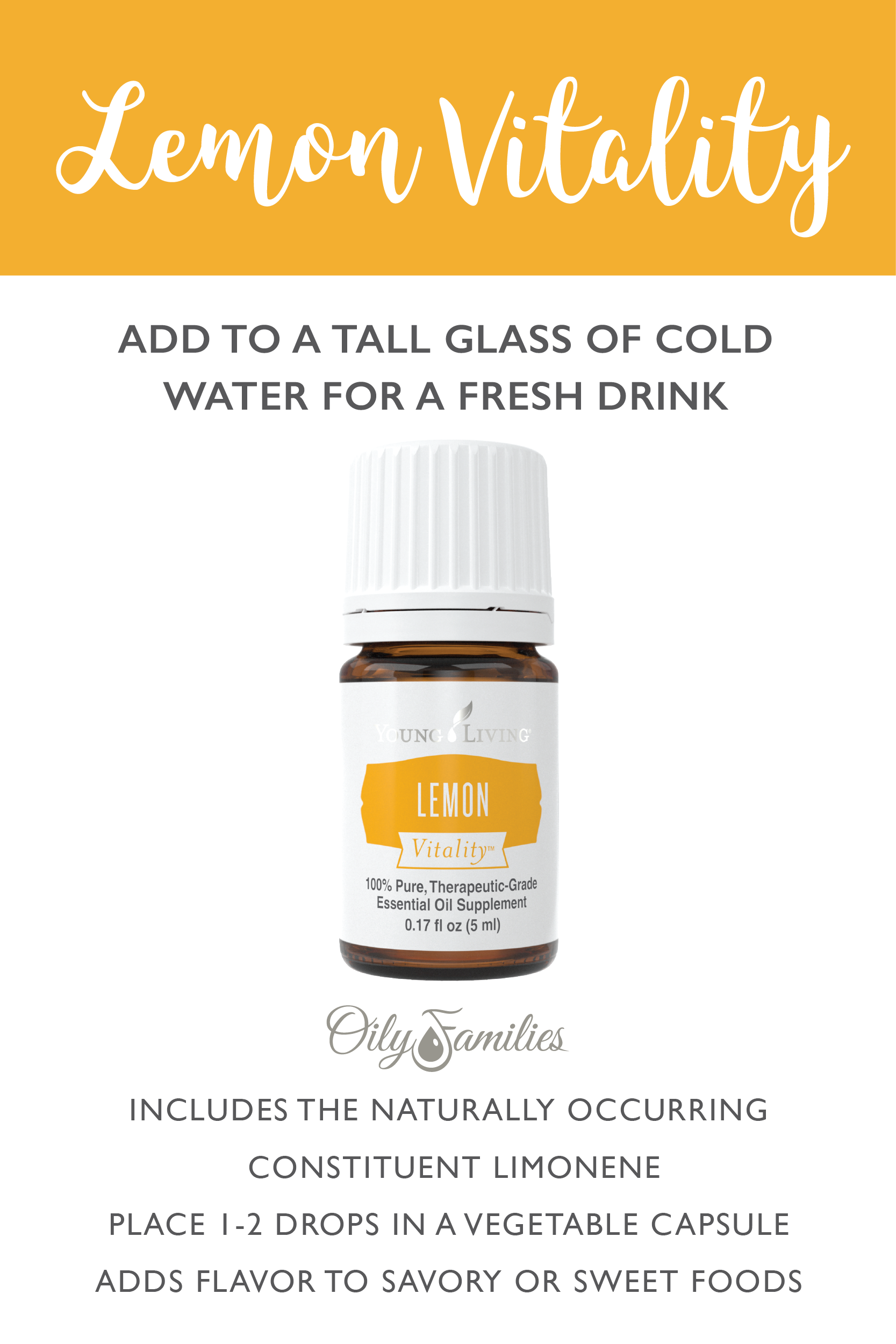 Click for more details on how to purchase your own lemon vitality essential oil!
Have a fabulous day, my friends!
xoxo
Myra
*These statements have not been evaluated by the FDA. This product is not intended to diagnose, treat, cure, or prevent any disease.