Do the words Tomato Pie scare you? Never fear! Tomato Pie is amazing! You will be addicted after the first bite.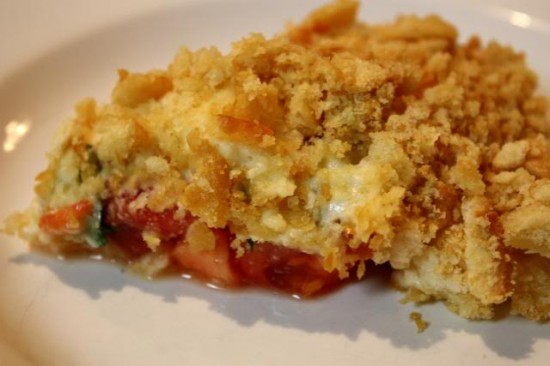 Tomato Pie
 3-4 tomatoes, sliced
1 teaspoon dried basil (I like to use snipped fresh basil.)
6-8 strips turkey bacon, cooked and crumbled
3/4 cup grated Parmesan cheese
3/4 cup olive oil mayonnaise
1/4 teaspoon onion powder
1/4 teaspoon garlic powder
Salt and Pepper to taste
9″ pie crust
1 tube Ritz crackers
1/4 cup butter, melted
Alternate layers of tomato slices, bacon pieces, basil, salt and pepper in pie crust.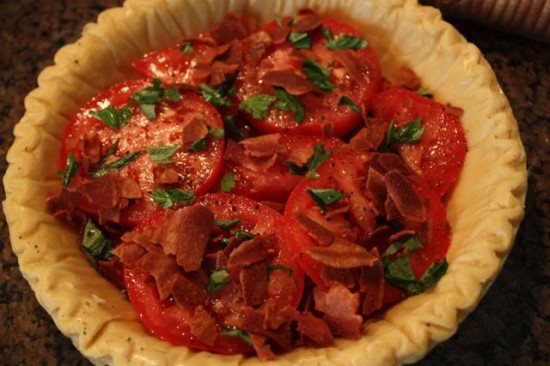 Mix mayonnaise and cheese and spread on top layer of tomatoes. Crumble crackers and cover pie. Pour melted butter over crackers.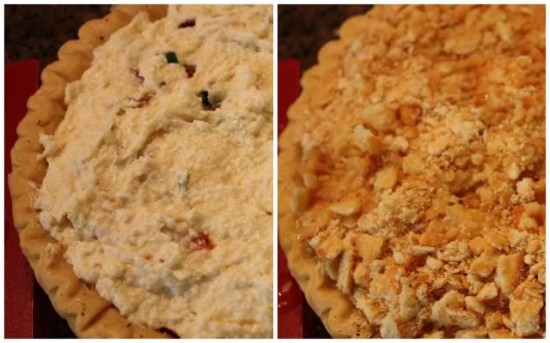 Bake at 350 degrees for 30 minutes.
Enjoy!!
Do you like tomatoes? What kind of recipes do you make with them?
xoxo
Myra