Happy Monday, y'all! Guess what? Fall is in the air in Alabama. Saturday was cool, cloudy and a little misty. I haven't been ready for Fall yet this year, but after the chilly weekend, I'm definitely getting in the mood. 🙂 Yesterday was beautiful with very little humidity, so I took a quiet Sunday afternoon walk around the yard with my camera.
Fall is definitely on it's way. 🙂 Every step I took sounded crunchy.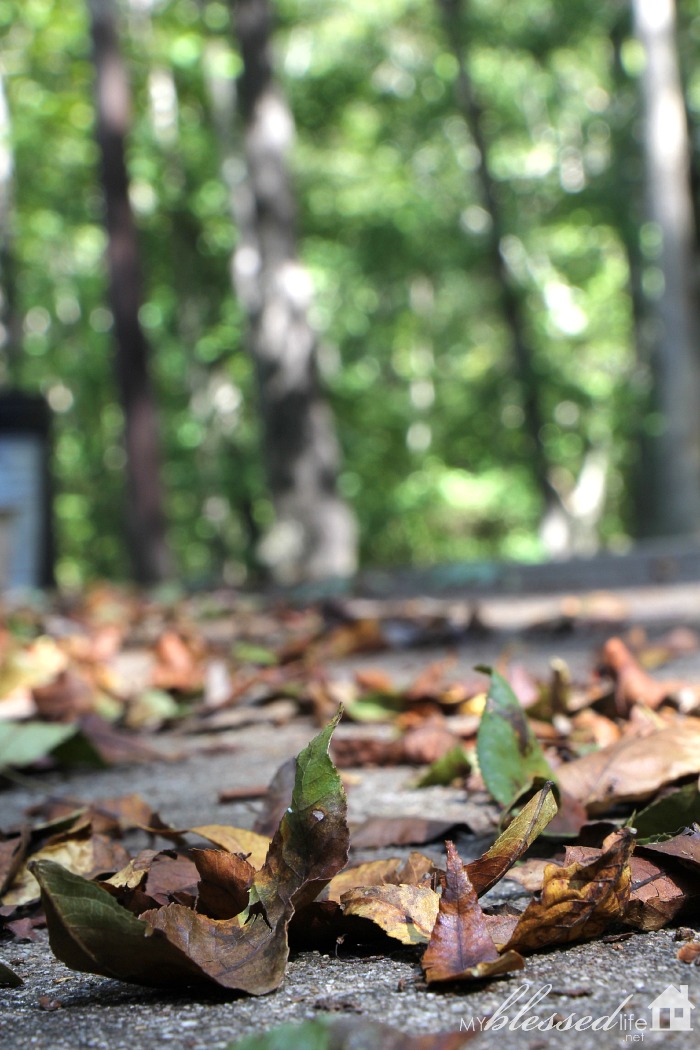 These leaves have been begging me to come take their picture. I finally had time. Aren't they pretty?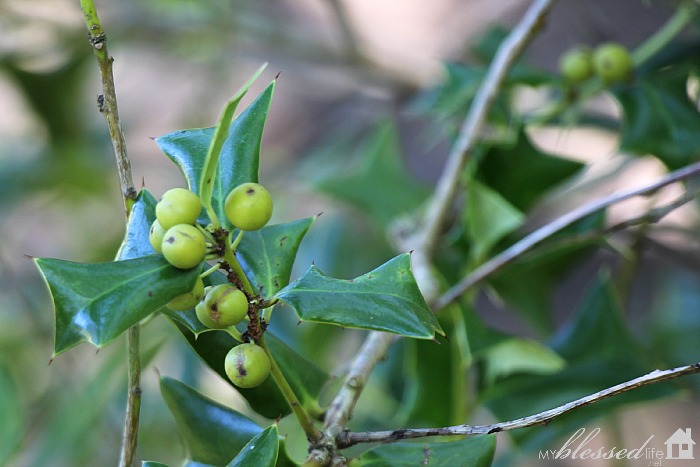 Berries are on the holly bush. Now they just need to turn red!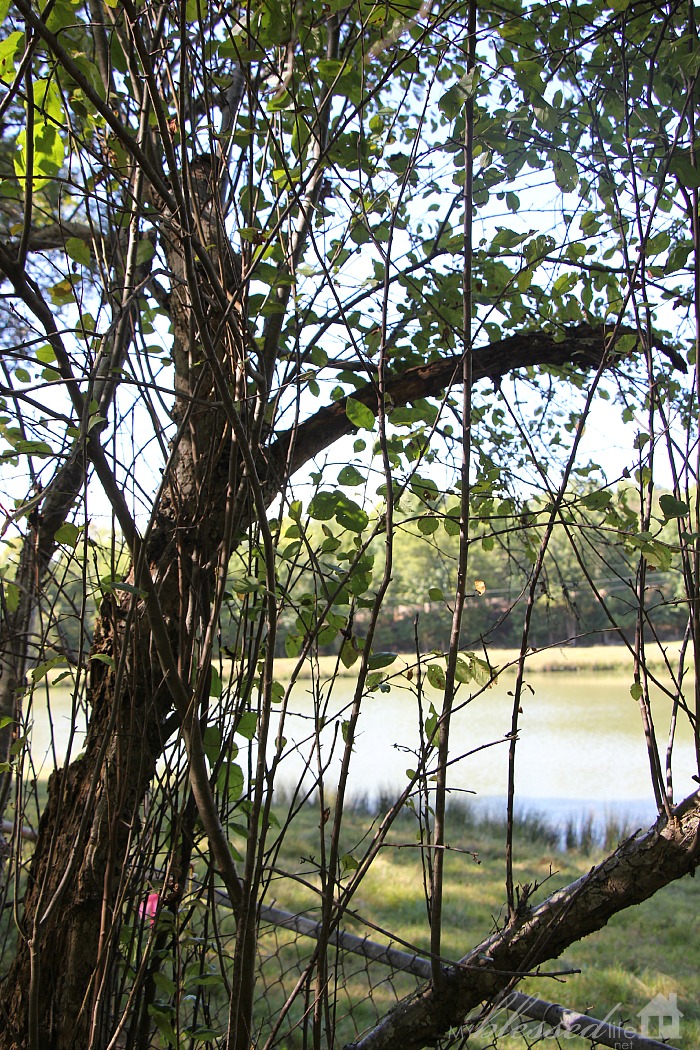 The pond through the crab apple tree.
More leaves at the front steps.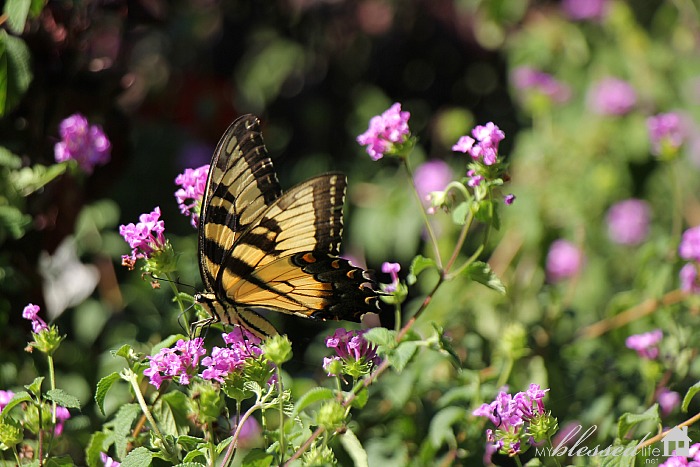 I managed to snap a few photos of this beautiful butterfly.
Stunning. #findbeauty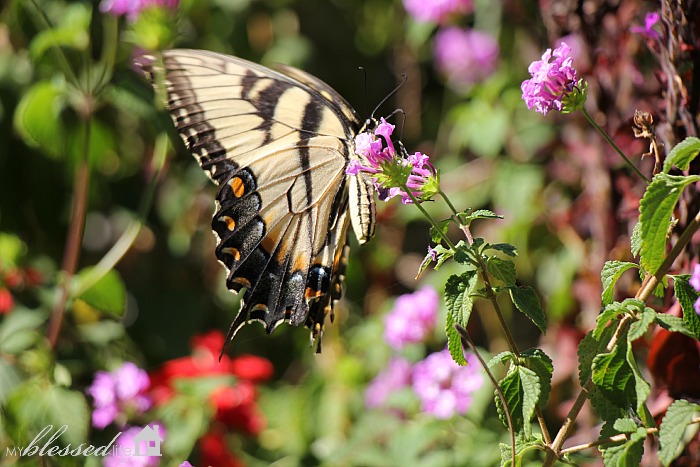 I could have taken a million more photos.
This momma cat is ready to pop with kittens…unless she just had them. 😉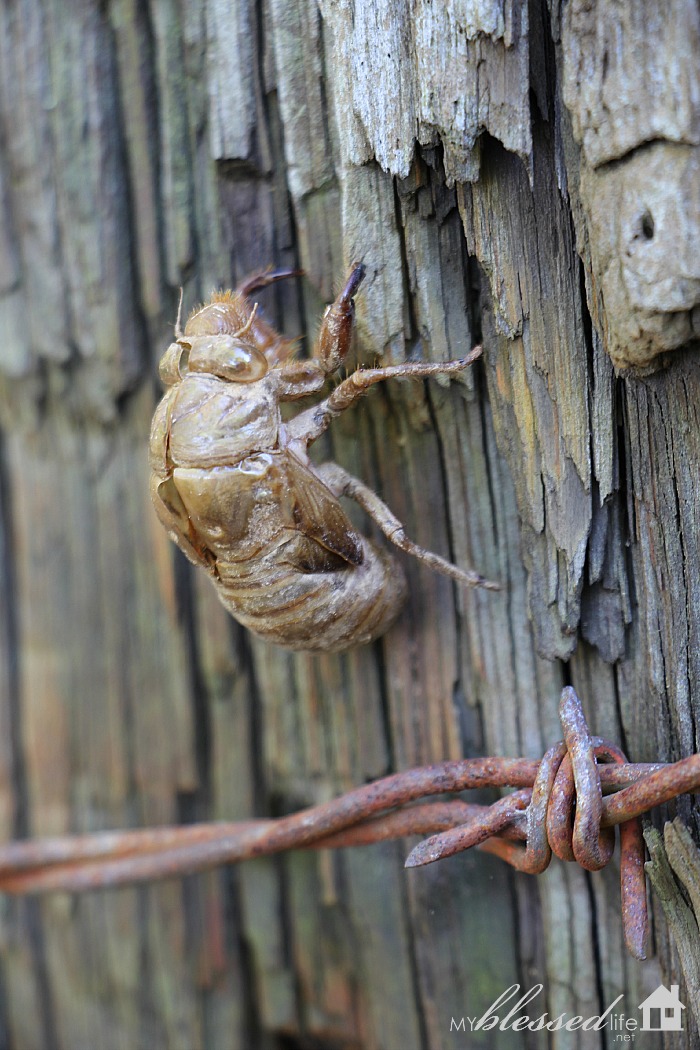 Cicada exoskeletons are everywhere this time of year. The boys think they are creepy. I think they are so cool!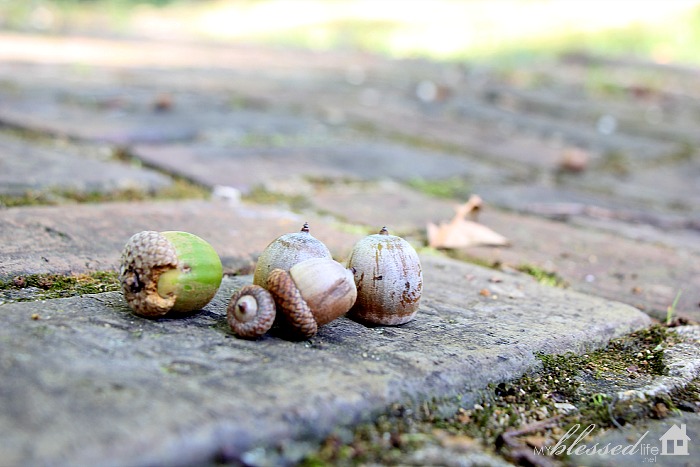 Acorns are fall often. Sometimes I hear them falling and I feel like Chicken Little. Ha!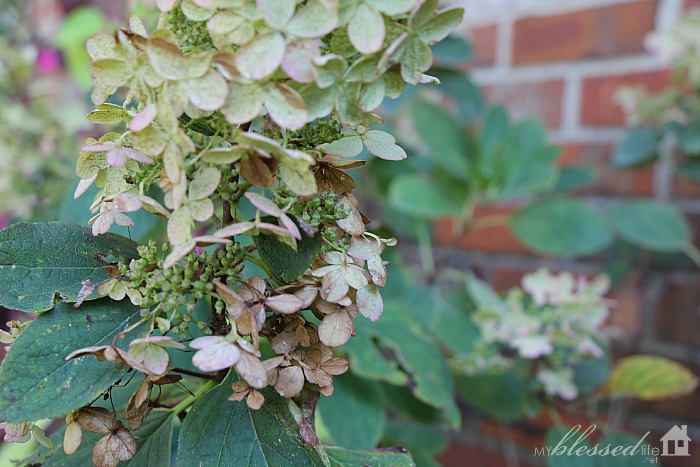 And my hydrangeas are beginning to dry up.
It has been a wonderful Summer. Now I'm ready for Fall.
Bring on the pumpkins!
Are you ready for Fall this year??
xoxo
Myra