Good morning, dear friends! Thank you SO much for your thoughts, prayers and kind words, comments and emails for my family and especially for my Memaw. I've edited last week's post with an update.
Cameron has been a bit under the weather, so I've had some extra time at home to work on projects and recipes. I've been looking forward to sharing my vintage lamp makeover with y'all and today is the day!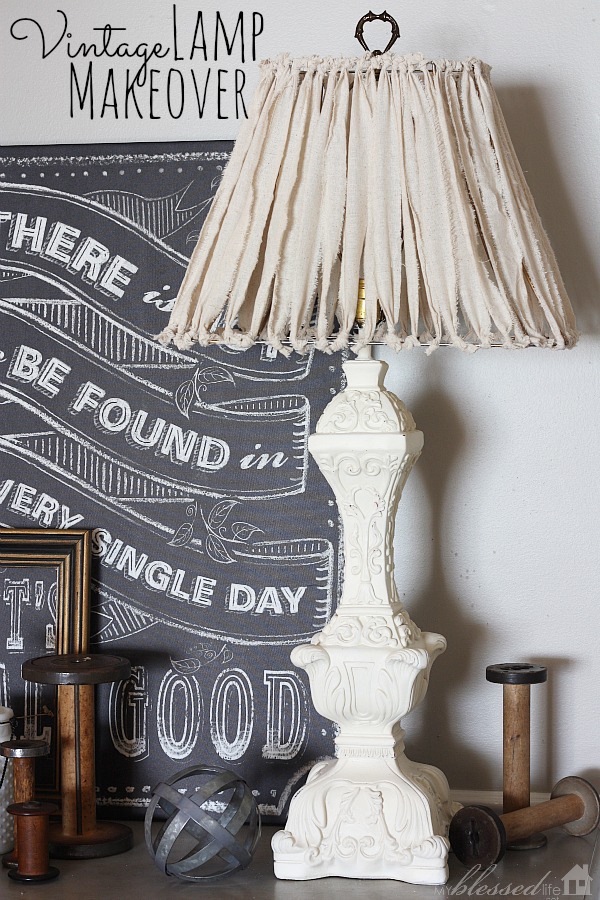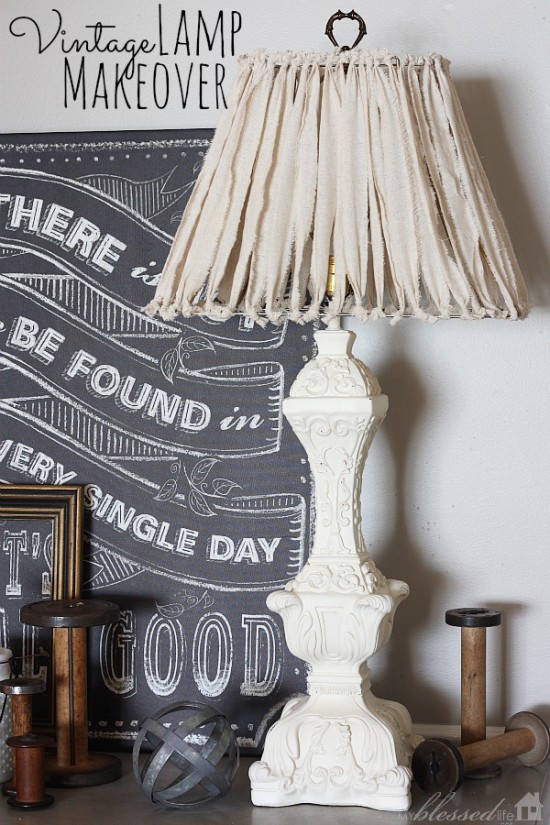 I LOVE this lamp…especially with it's new look.  It's a little bit funky, a little bit vintage, a little weird and I totally get that this look is not for everyone.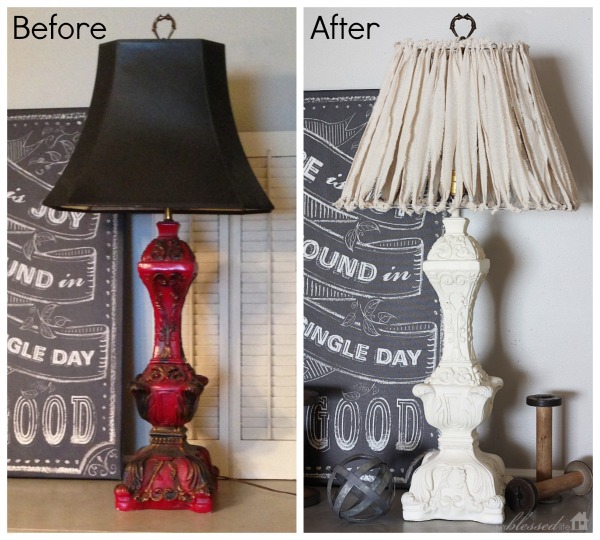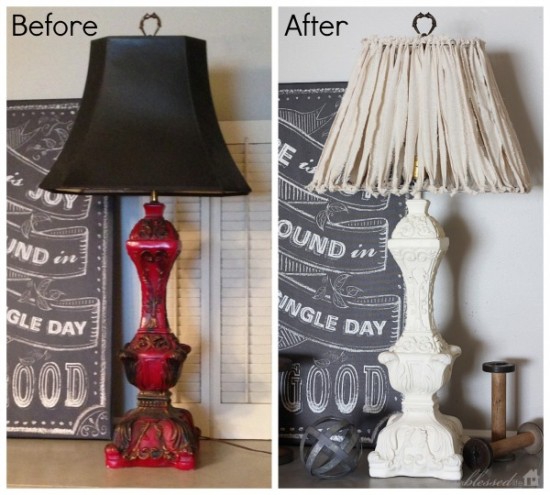 This lamp has a LOT of sentimental value. It was given to me by a very dear friend – my college interior design internship boss. It made the trip from SC to AL and has survived six moves. There wasn't anything wrong with it being red or having a black shade, but I was just tired of it and wanted something more….calm.
First up, I spray painted it.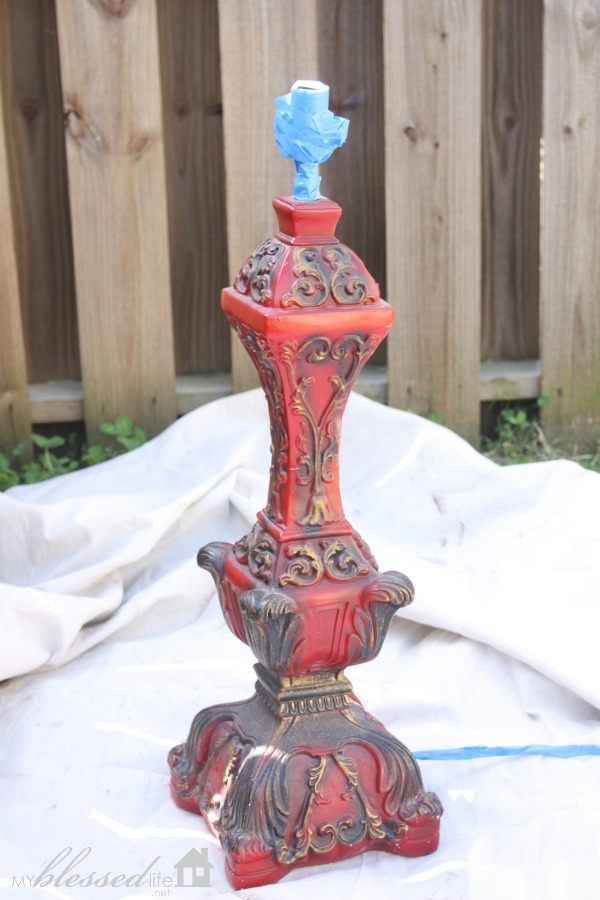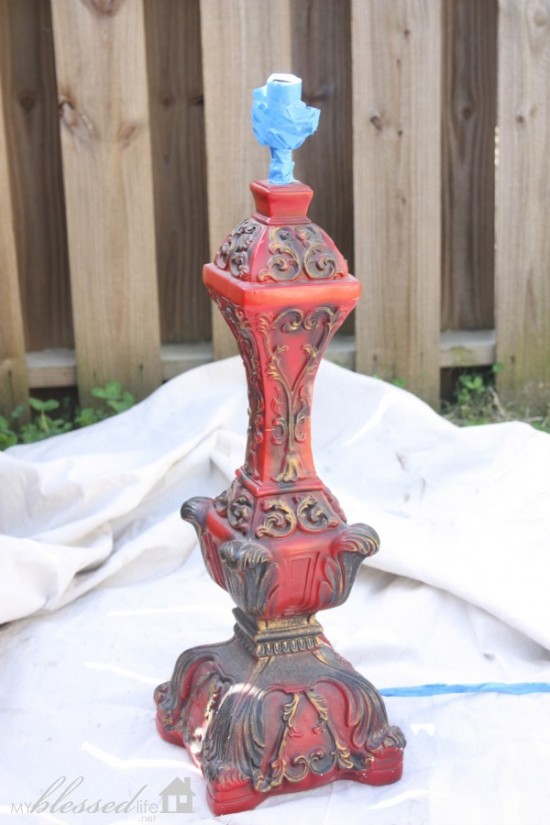 I taped it off and got my white spray paint on.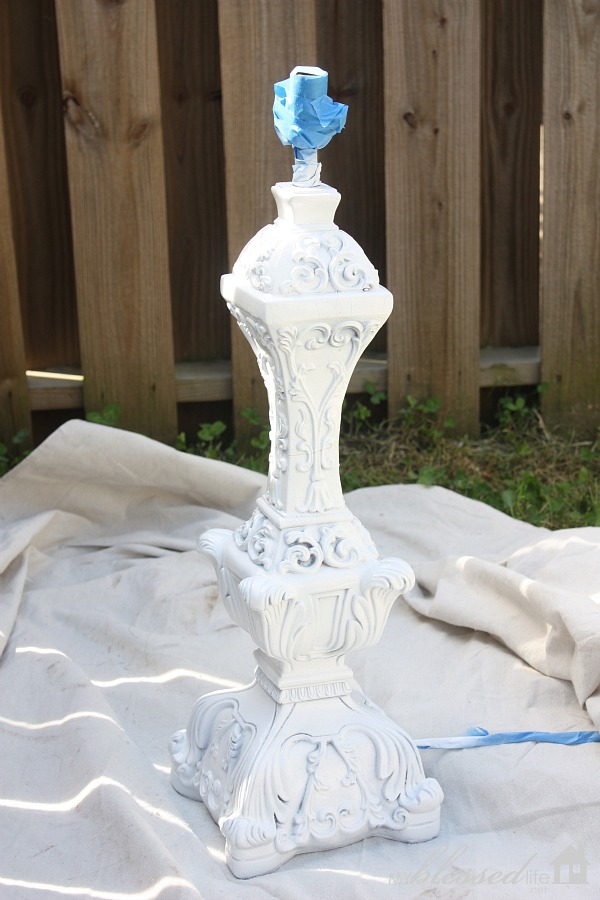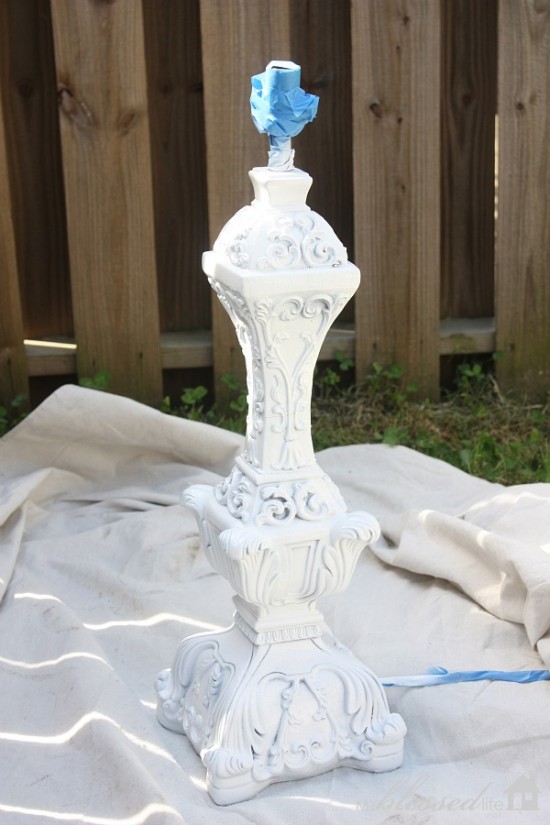 The white spray paint made it much better.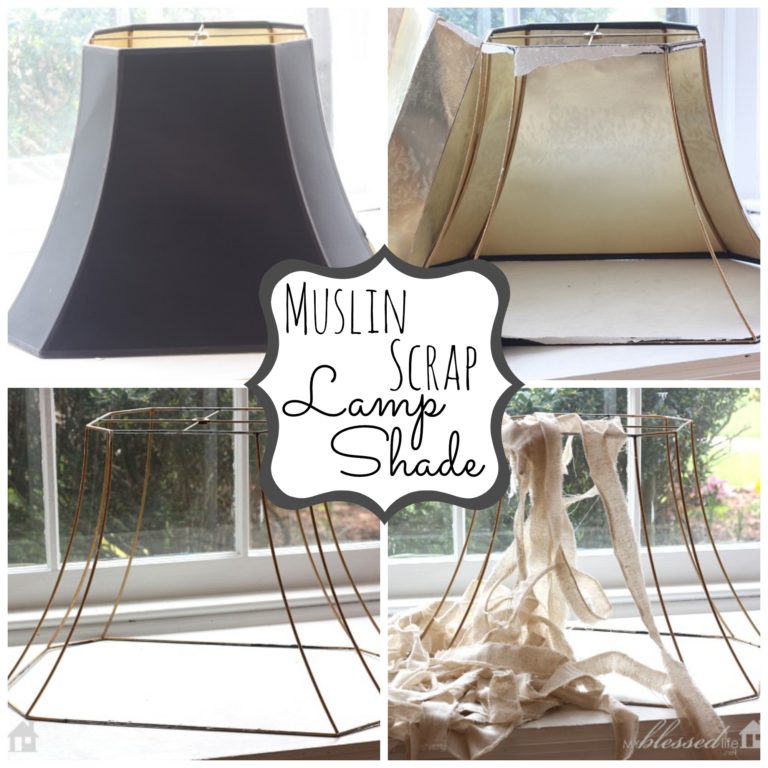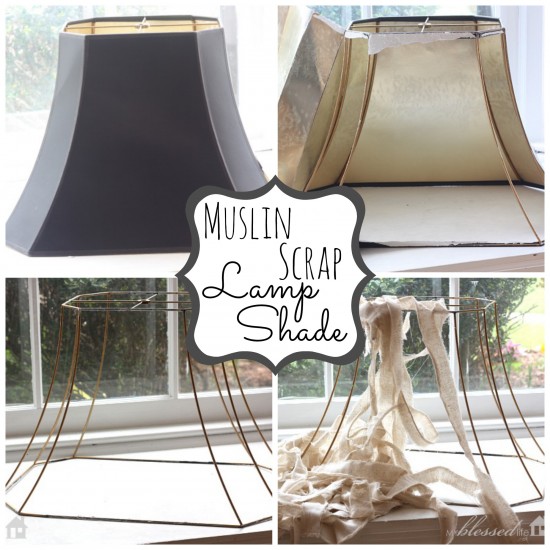 The shade was beginning to split at the seam, so I decided to live on the edge by tearing it apart. Then I tore a bunch of muslin fabric strips and tied them to the shade.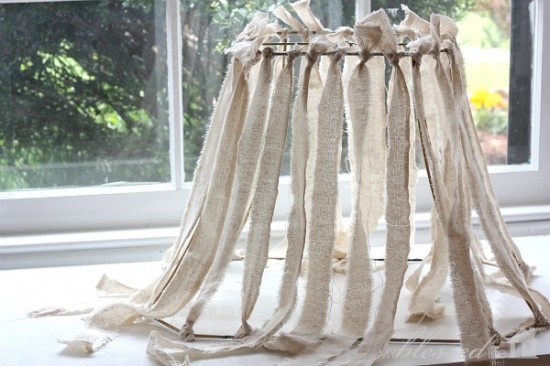 It's called using what you have. 😉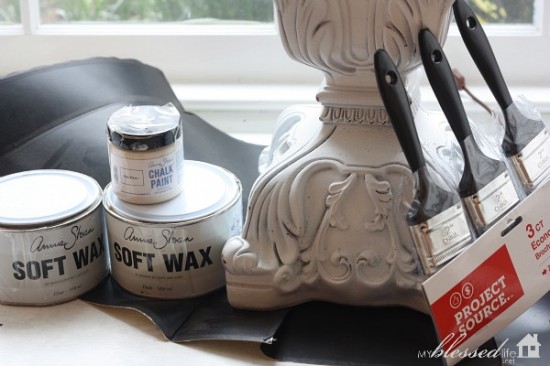 Then the bright white spray paint began to get on my nerves. It was just too bright. I broke out my el-cheapo brunches and Annie Sloan Chalk Paint supplies from my friend Shaunna @ Perfectly Imperfect. I used a "Soft White" sample and clear wax.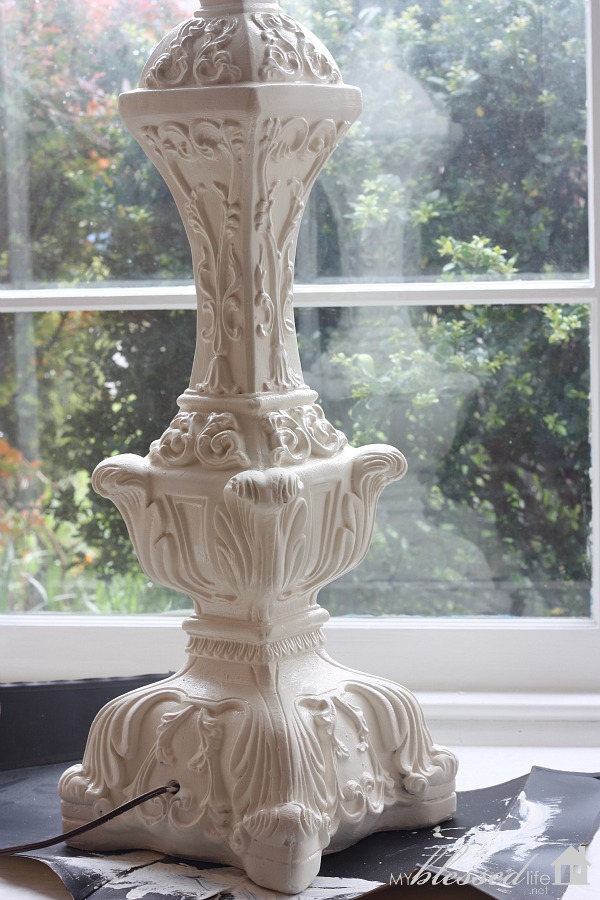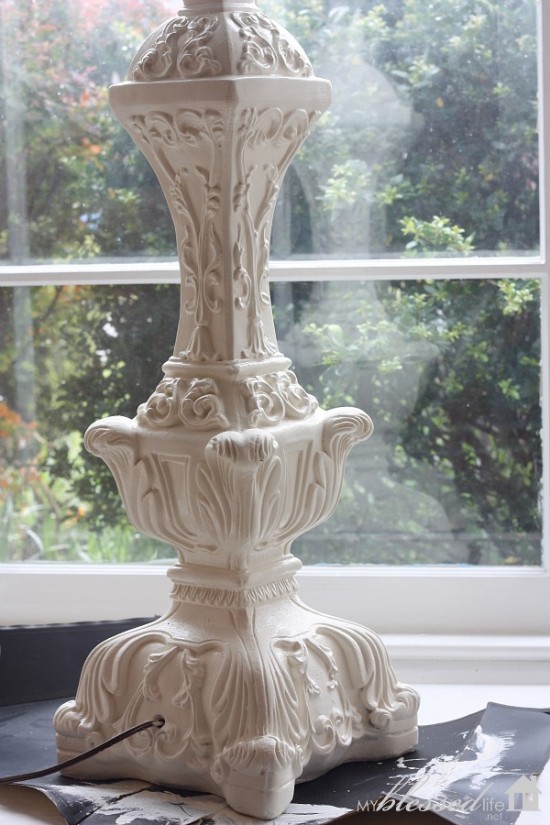 Ahhh! She's so much better with the chalk paint.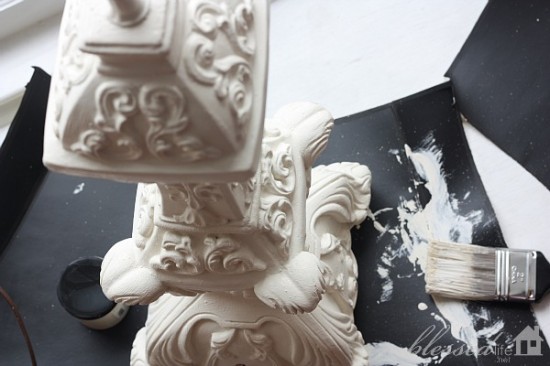 Pretty. And not so bright-in-your-face white.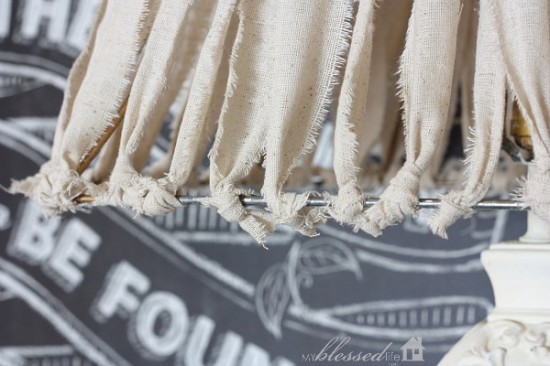 I added the muslin fabric scrappy shade and called it good.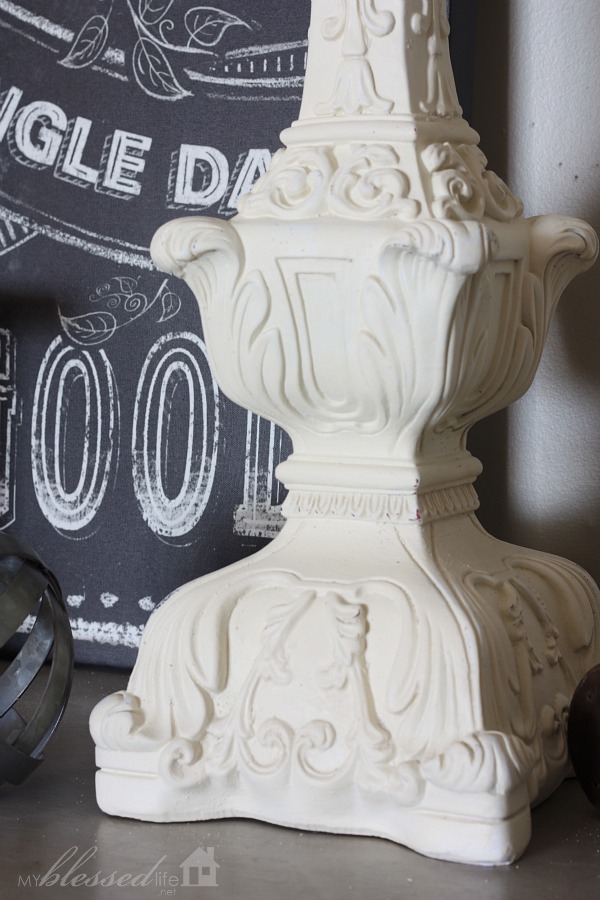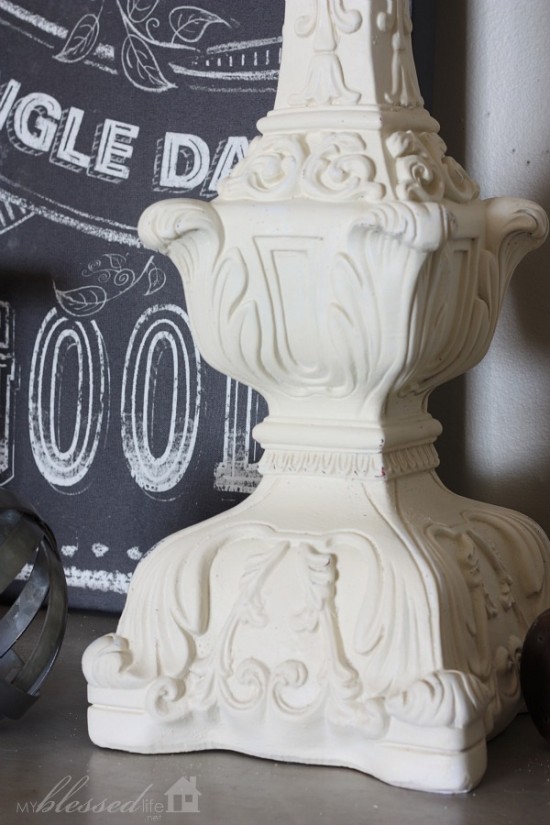 I very lightly distressed the edges, but you can't tell too much. I didn't want to do a lot of distressing because I didn't want the red to show through. 🙂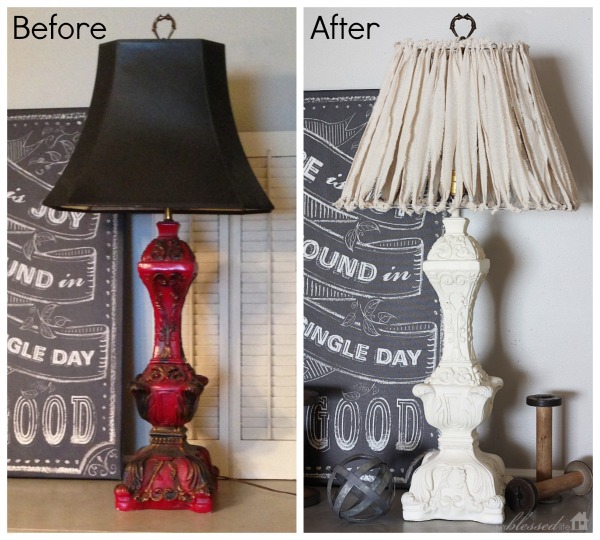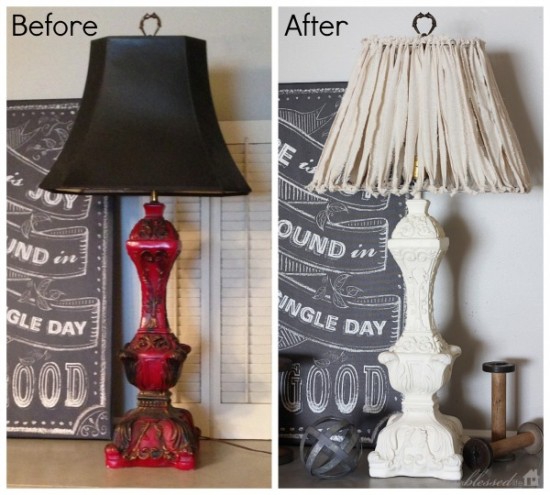 Let's visit the before & after again, shall we?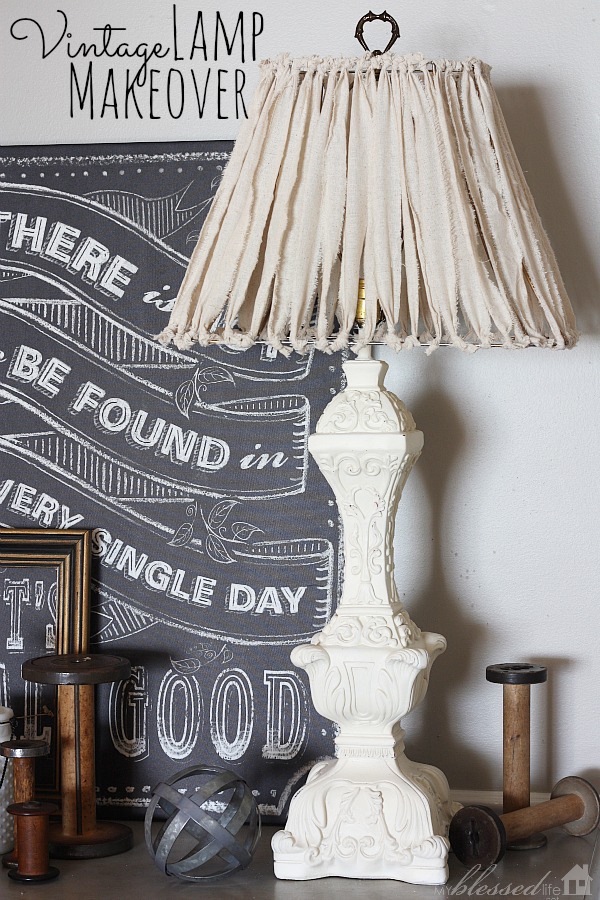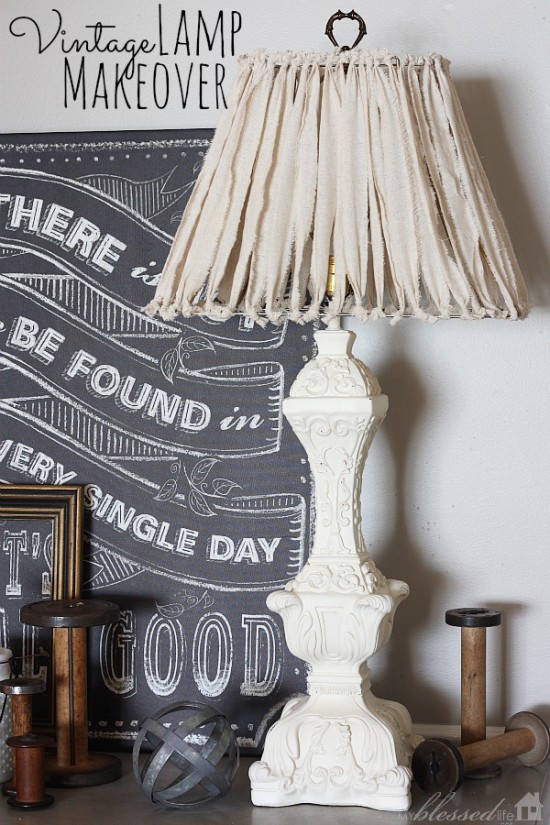 This Vintage Lamp Makeover is the next step in making over my dining room. I can't wait to show you the whole thing! 🙂
Do you have a lamp that's just begging for a makeover? 
xoxo
Myra
Sharing at: Tips & Tutes, Chic & Crafty, I'm Lovin' It, Before & After Party!