Decorating with a fun, whimsical wreath is a fast and easy way to celebrate Valentine's Day. Whether you like over-the-top fancy and layered designs or simple and clean, wreaths are a great do-it-yourself project because they can be made from just about anything you can imagine.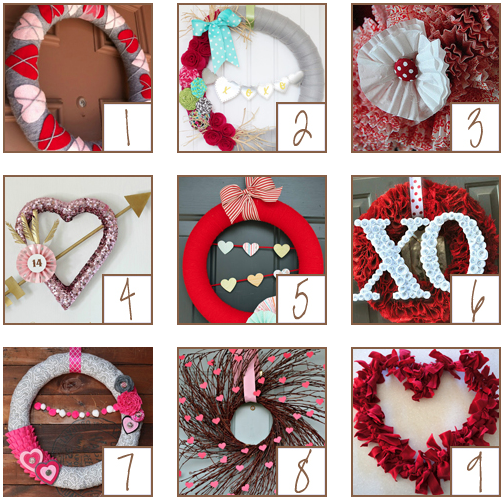 The blogosphere is hopping with a lot different of Valentine's Day wreaths. I'm amazed at how many creative items you can use to create and decorate wreaths.
Click here for details on these nine unique Valentine's Day wreaths over on DIY…Your Way!
Have a fabulous Thursday, my friends!
xoxo
Myra