A few weeks ago, I was going through some boxes and found a set of vintage aluminum cookie cutters that belonged to my granny. I'm so thrilled to have found them again. Ridley's been asking if we can make cookies and for some reason, he thinks that it's Valentine's Day soon and we need to make heart-shaped cookies. Ha!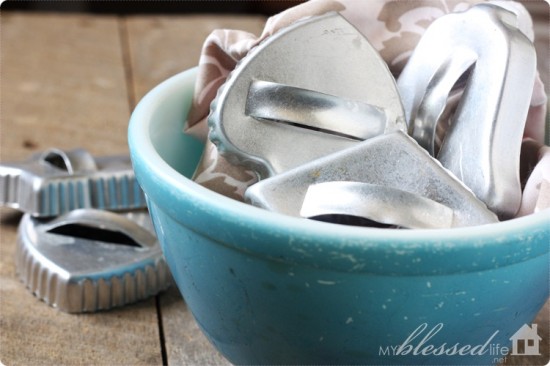 This set of cookie cutters has a star, a heart, a diamond, a bell and a spade.  I remember playing with granny's cookie cutters many years ago in her kitchen. Such sweet memories!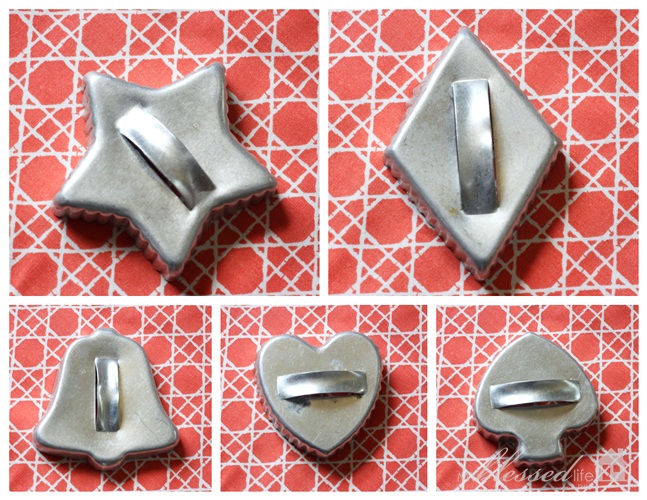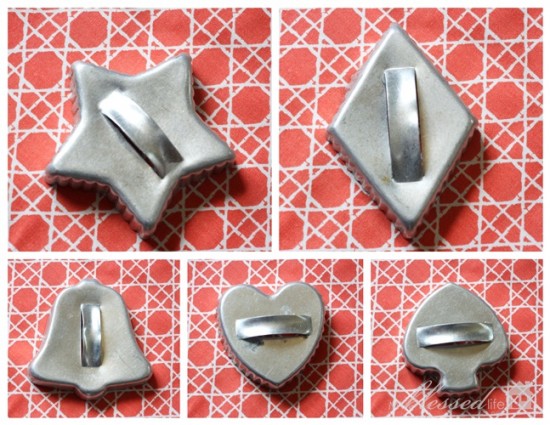 Aren't they cute?!  I love them!
I'm thankful for these tokens of "kitchen love" from the past. My granny was an amazing cook and she made THE best chocolate chip cookies in the world.
Do you have a kitchen treasure from the past that brings back good memories?
XO
*****
Don't miss out
– diy projects, recipes, crafts and more, by checking out
my subscribe page
!