Happy Friday! It has been a good week here, but I'm really ready for the weekend. If only that meant good sleep, I would be even more excited. Good, sound sleep has been alluding me. For the last few nights, I've been up and down with pretty intense, irregular contractions. Maybe this baby will come soon!!
I thought y'all might like to see a few of the special things that I've gotten for this baby's arrival. I'm so excited about them!
A Good Diaper Bag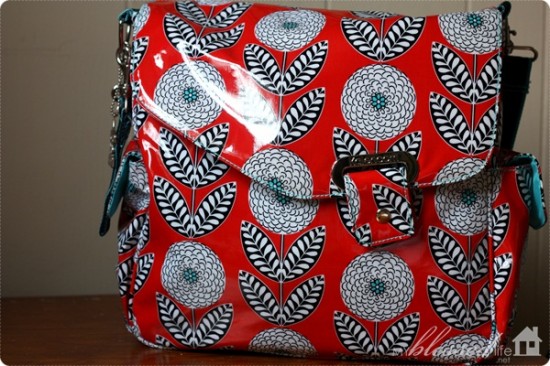 With Ridley I went through a few various diaper bags. This time, I wanted something a bit better quality. When I found this Kalencom bag at my local baby boutique, I was instantly in love with the pattern and style. After I investigated the features, I was sold.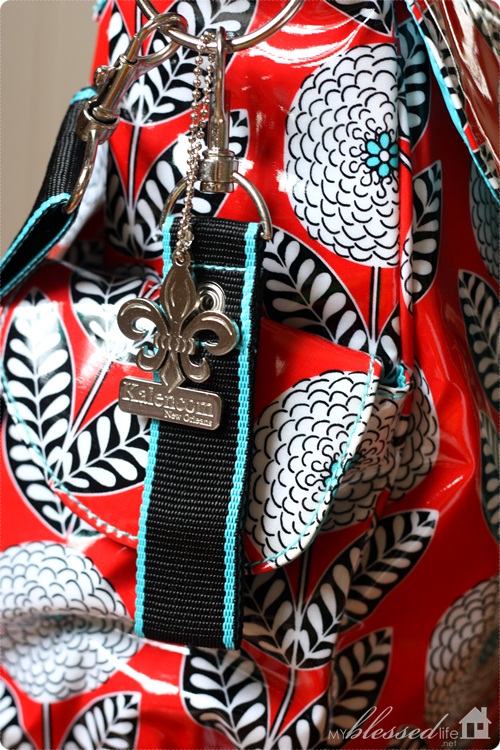 I love the stroller straps that it has too! Who hates digging around in the stroller basket for something from the diaper bag? Ha!
Organic Baby Lotion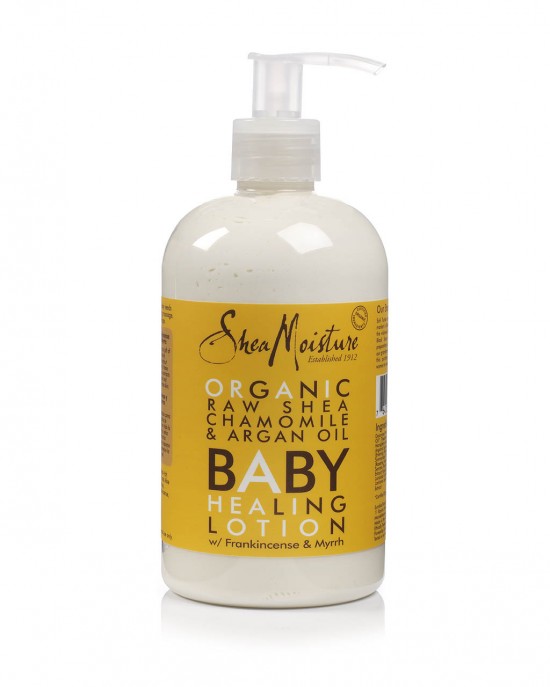 My sister got me hooked on this lotion. It smells SO good and is good for your baby!  It has no parabens and no junk that shouldn't be on a baby's skin.  I picked up a bottle at Target. 🙂
Big Brother – Little Brother Shirts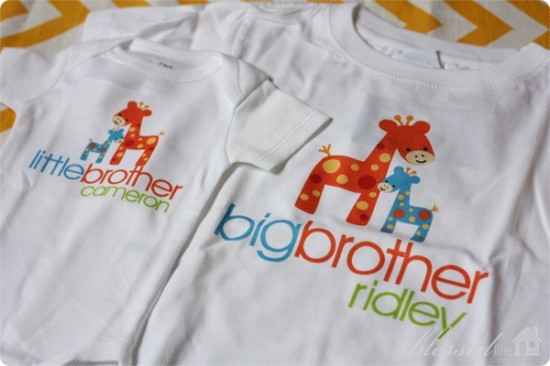 Y'all helped me out on Facebook with some special ideas for Ridley to feel included. One of those ideas was matching big brother – little brother t-shirts. I searched on Etsy and found this adorable set from Zoey's Attic. Aren't they fab?!
Special Things For Ridley
Besides the new shirt, I picked up a few new things at Target for Ridley that I will give him as needed after the new little one joins our family. I got him a set of Classic Lincoln Logs, Color Wonder Finger Paints and a little flying helicopter toy that will probably get broken within the first day. It was only two bucks. LOL! Hopefully these new things will help him feel special along with extra quality time that we spend with him.
Swaddling Blankets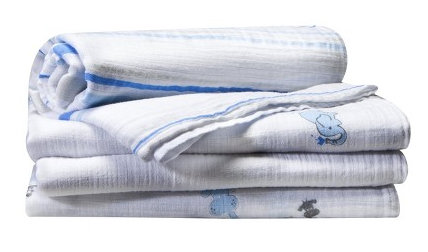 Last, but not least, I'm a swaddler through and through. I know that every baby and every mom is different, but swaddling worked SO well for Ridley. I received the Aden + Anais swaddling blankets for a baby shower gift and they are amazing. They are gauzy and perfect for summer. I'm so excited to wrap my new baby up!
I hope you enjoyed reading about the new things that I've gathered up for our new baby's arrival. 🙂
What are baby must-haves for you?
XO
*****
Don't miss out
– diy projects, recipes, crafts and more, by checking out
my subscribe page
!