Hey, y'all! I found this photo on my camera after my mother's helper was here last week. I love that she likes to play with my camera. And I adore this photo that she snapped of Ridley on the back steps.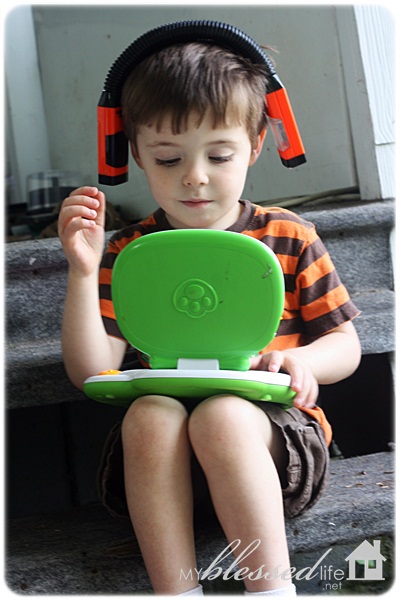 He is such a goof. He's ready to go with his laptop and his toolbench light repurposed as headphones. It just cracks me up how resourceful he is. Ha!
Aren't kids hilarious?! I hope this brings a smile to your face as it does to mine!
Happy Wednesday!
XO
*****
Don't miss out
– diy projects, recipes, crafts and more, by checking out
my subscribe page
!