We always like to use special occasions to snap a few family photos. One of those special occasions was this past Sunday. We coordinated our clothes a little bit – coral, blue and white.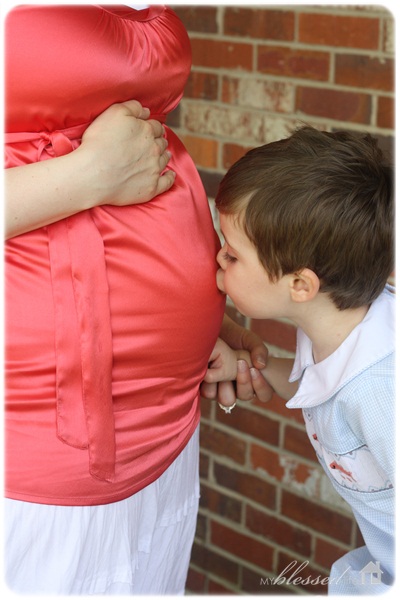 I adore this one. Ridley's going to be such a sweet big brother.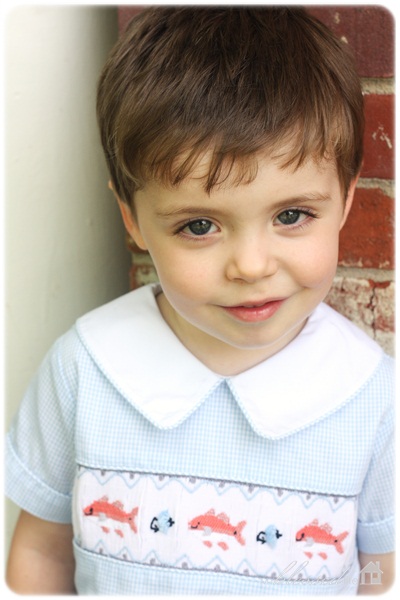 Cutie patootie!  I found this sweet smocked outfit at a consignment sale last year for less than $10!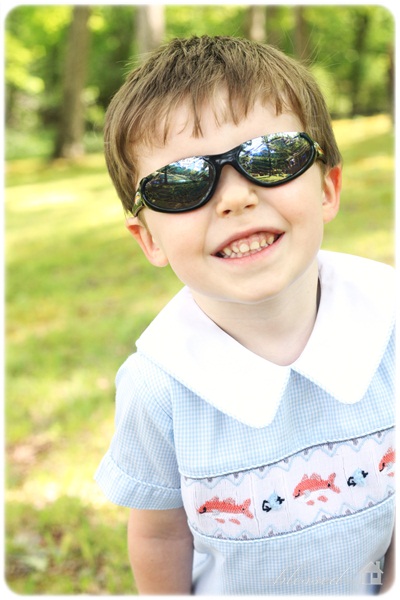 Cool dude.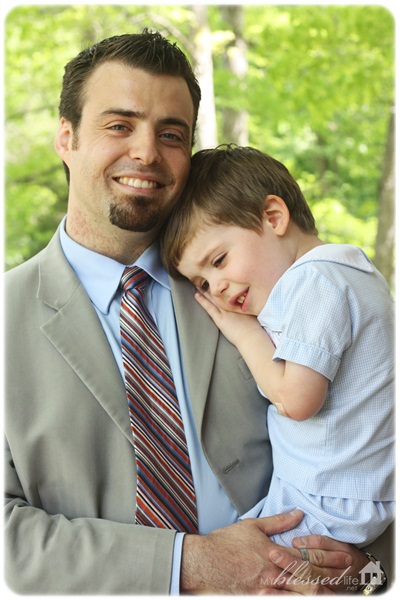 Ridley tripped and skinned his elbow on the concrete sidewalk. Poor baby! He was trying his best to smile.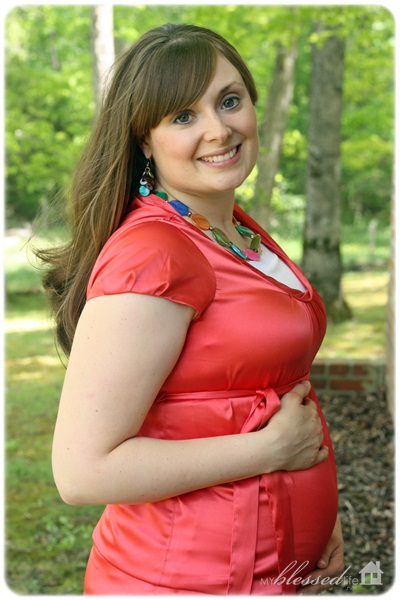 Preggy momma – 25.5 weeks! 🙂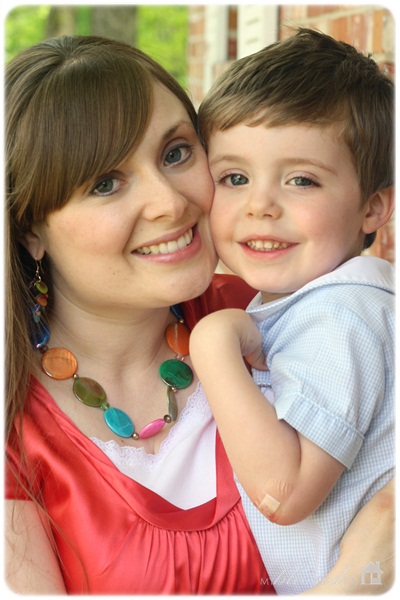 I love him!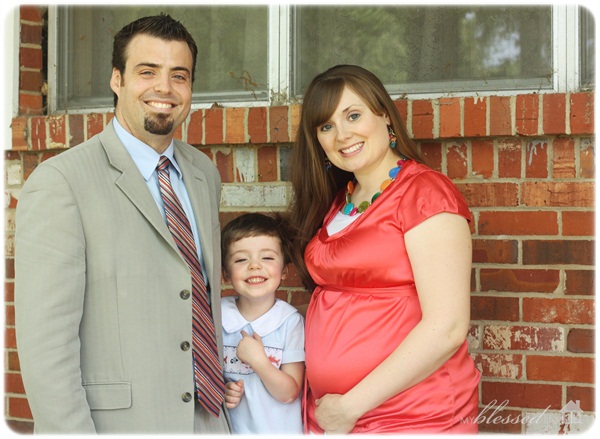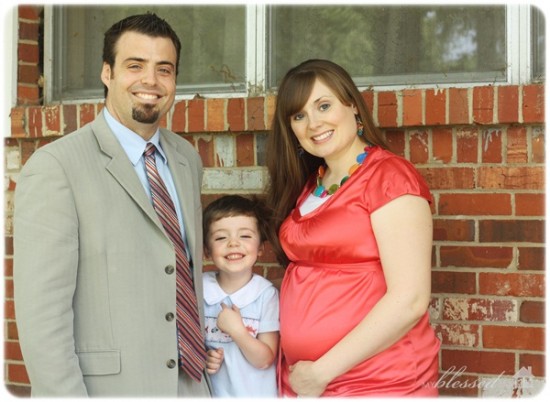 My precious family.  I love that I'm a momma of boys so far. My life is full of crazy, wild, insane, loud noise…and it's only going to get louder. I can't forget to mention the sweet snuggles though. 🙂
Doesn't someone always get a skinned nose or elbow the day of or the day before a special occasion? I remember my brothers having to wear coverup on their noses for family photos when I was growing up. Ha!
Did you take special photos this past Sunday for Easter?
XO
*****
Don't miss out
– diy projects, recipes, crafts and more, by checking out
my subscribe page
!