Do you sometimes have overwhelming moments? Overwhelming days? When everything is just too much? Do you ever want to just run away, dig a hole and never come out?
Yeah. I do.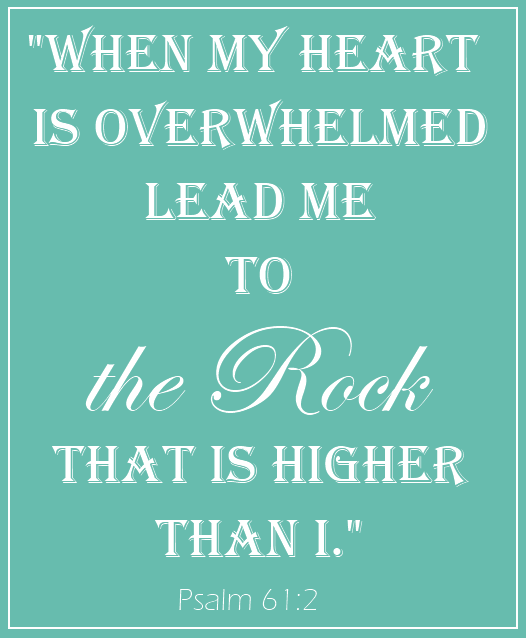 In the last few weeks, I've thought a lot on this verse. I've prayed this verse many times. It has been a source of strength in those overwhelming, want-to-run-away moments.
My hope is in running to the ROCK. Jesus is higher, stronger, greater. He is my help and my calm when my heart is overwhelmed.
Run to the Rock today, my friends! 
XO
*****
Don't miss out
– diy projects, recipes, crafts and more, by checking out
my subscribe page
!