Since Leap Day only happens every four years, I thought it deserved it's own post of recognition. The cartoon below just cracks me up. It perfectly summarizes how I feel about this day.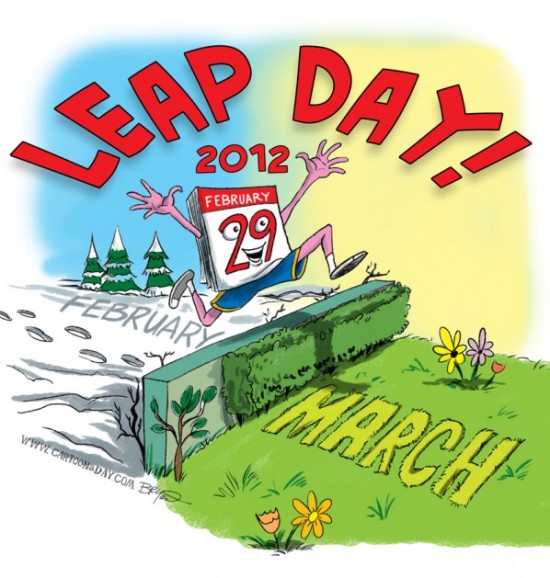 I've always been intrigued by Leap Day. It's hard to wrap my mind around an extra day that finds itself on the calendar every few years.
I think I'm going to show Ridley how to leap like a frog and we'll play with his little toy frogs to celebrate. 🙂
Were you born on February 29th? How did you celebrate your birthday?
Are you doing anything special to celebrate Leap Day this year?
XO
*****
Don't miss out
– diy projects, recipes, crafts and more, by checking out
my subscribe page
!