I'm head over heels for the new Hymn and Folk song collection from Red Letter Words.  Few things move me like music does.  I've played the piano for church since I was six years old. Yes, six. When I play and sing I feel closest to God, my Savior. It is the way I worship.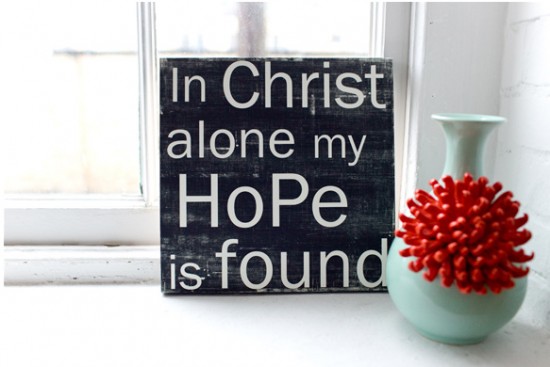 I love every piece in the new collection, but especially this phrase from one of my favorite songs, "In Christ Alone."
In Christ alone my hope is found,
He is my light, my strength, my song;
This Cornerstone, this solid Ground,
Firm through the fiercest drought and storm.
What heights of love, what depths of peace,
When fears are stilled, when strivings cease!
My Comforter, my All in All,
Here in the love of Christ I stand.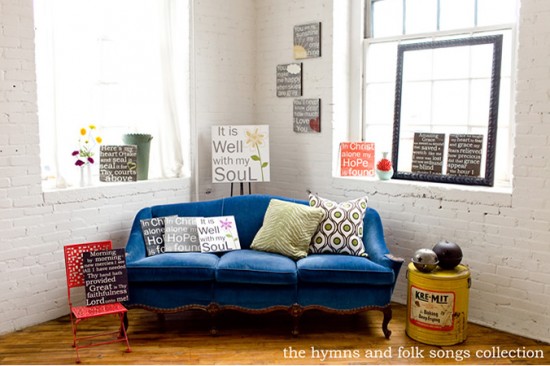 I hope you are encouraged today to look to Jesus. Lean hard on Him.
I'm so thankful for each of you, my friends!
XO
*****
Don't miss out – diy projects, recipes, crafts and more, by checking out my subscribe page!