10 Spice Organization Tips
I'm not sure if it's just me, but my spice cabinet remains in a state of disarray no matter how hard I try to keep things at least standing up. It's some kind of curse to have various sized jars and bottles that don't stack right, fall over and sometimes avalanche when the door is opened. Ha!! Please tell me I'm not alone?!
I've rounded up ten spice organization ideas for y'all! Some of the ideas are similar, but there are unique qualities about each one.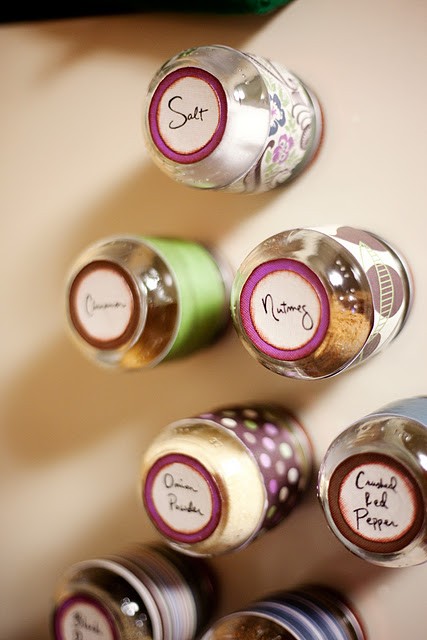 How adorable are these repurposed baby food jars used as spice jars on the refrigerator?! Love them!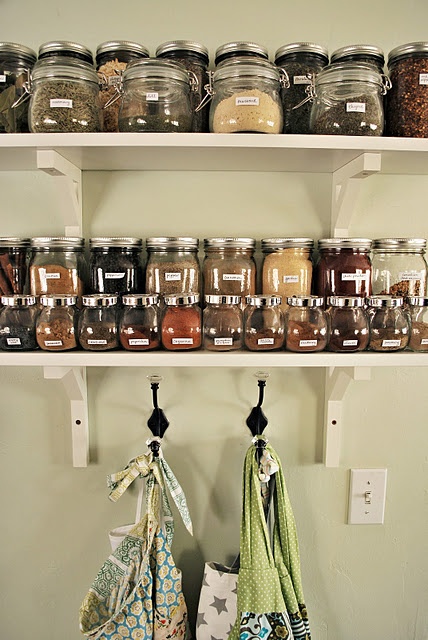 Beautiful jars and shelving from IKEA. I'm so deprived, but someday I will get to visit an IKEA. 🙂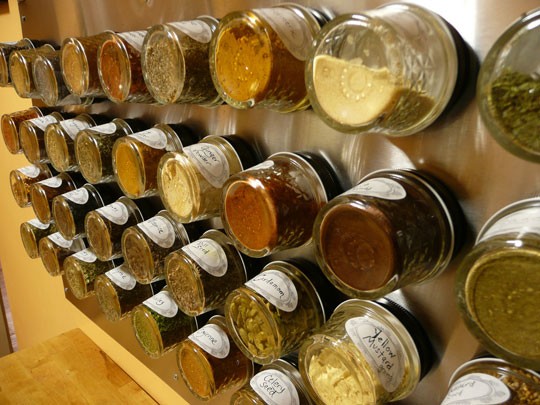 Jelly jars stored on a piece of sheet metal…cool stuff!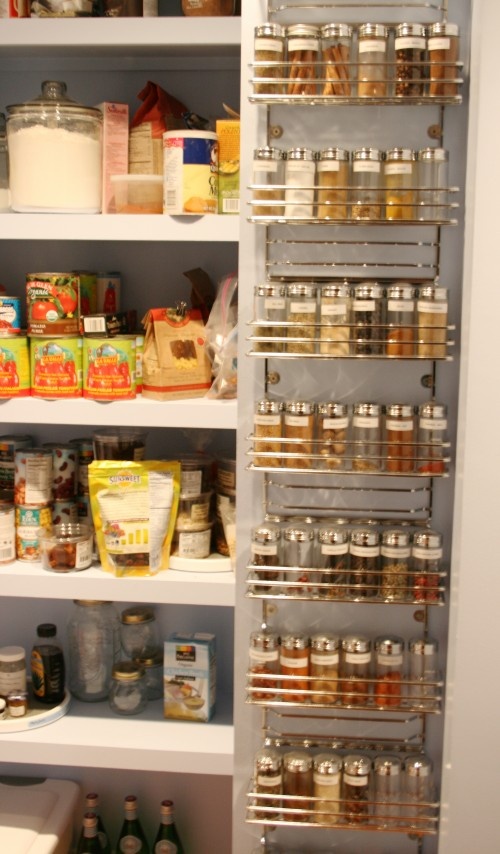 If you have a pantry door near your cooking zone, then this door spice organizer would be perfect.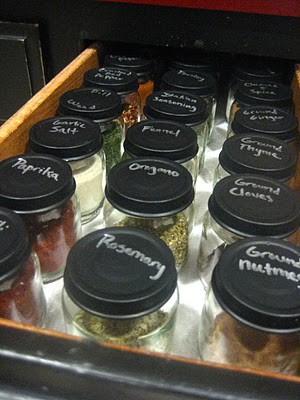 I'm pretty much in love with this spice drawer. What's better than a little chalkboard paint?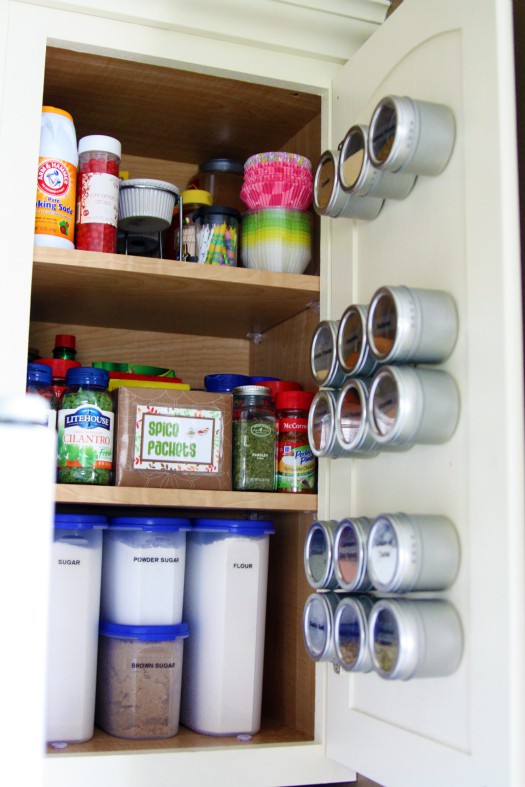 You could store your spices inside your kitchen cabinet door with magnetic paint.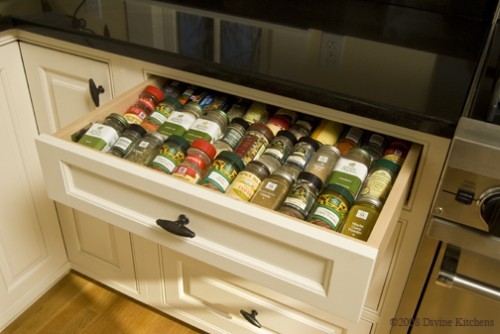 Another spice drawer with risers to separate the spices.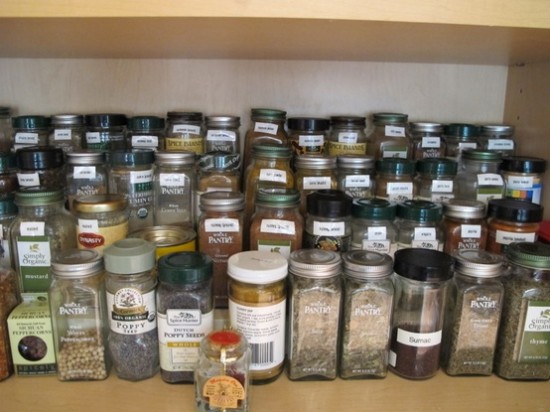 Or you can use risers in a cabinet…along with handy labels.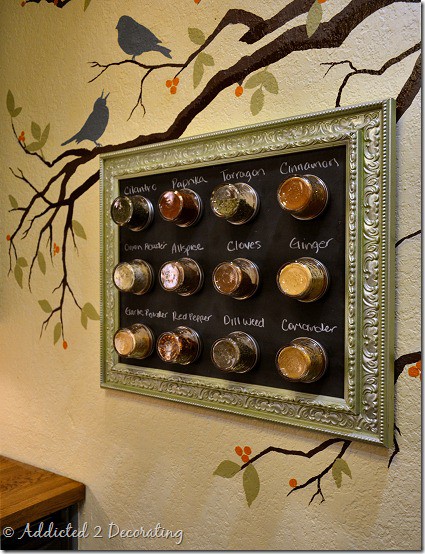 Oooo, la, la! I love this option – a framed, magnetic chalkboard with spice jars. So pretty!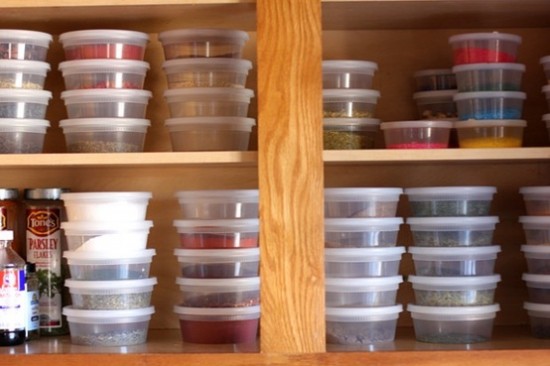 If you're craving uniformity in your spice cabinet, then maybe clear, stackable, plastic containers are the perfect solution.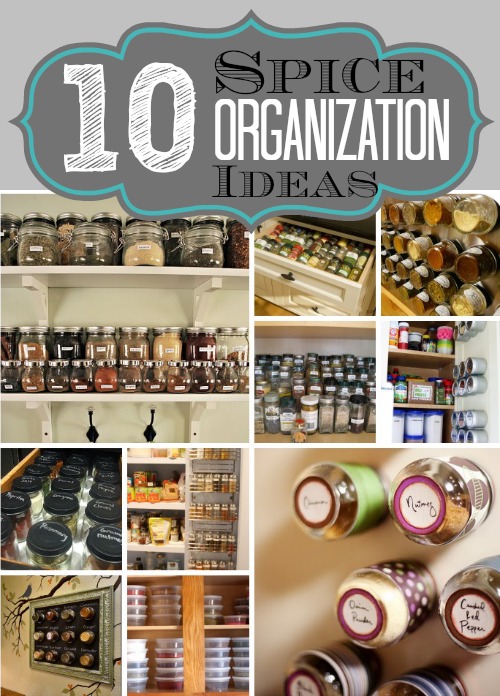 [pinit count="horizontal"]
I hope you're as inspired as I am to get my spices organized. I think I'm going to go for the spice drawer with chalkboard painted lids! Does anyone have an excess of baby food jars to donate to the cause. 🙂
How do YOU organize your spices??  Tell me what works!
I'm linking up to Today's Creative Blog and Organizing Made Fun!
XO
*****
Don't miss out – diy projects, recipes, crafts and more, by checking out my subscribe page!