No Fear, But Power & Love
I, frequently, struggle with the temptation to be filled with fear about many different things. This precious verse has been my strength and comfort in fighting the crippling snare of fear.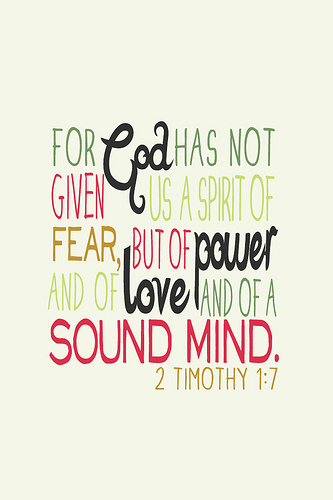 Fear is not from the Lord, but He fills us with power, love and a sound mind.
That reality makes me want to sing and shout!
I don't need to act like a whackadoodle who freaks out about every single thing that could or might happen. Seriously!  I'm not the only one who struggles with this, right??
"…Bringing into captivity every thought to the obedience of Christ."
II Corinthians 10:5
Let's capture our thoughts today!  Are you with me?
XO
*****
Don't miss out – diy projects, recipes, crafts and more, by checking out my subscribe page!