Evil is everywhere. Plain and simple.  I love this marvelous reminder to overcome evil with good.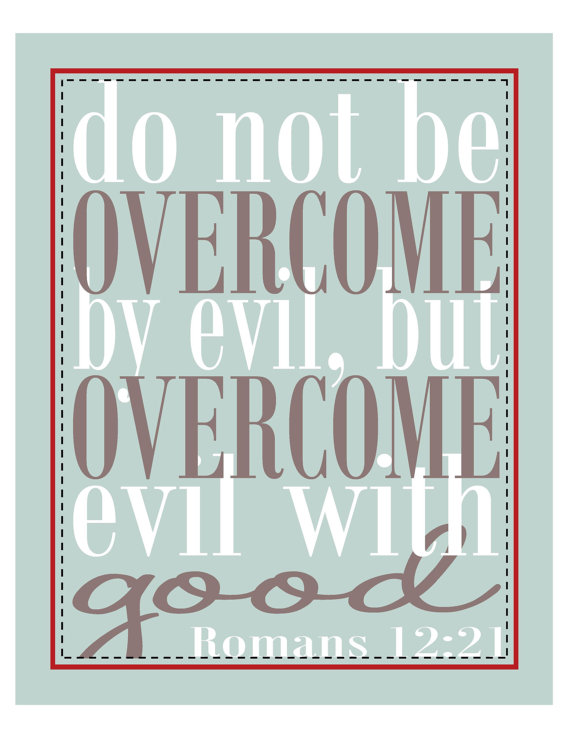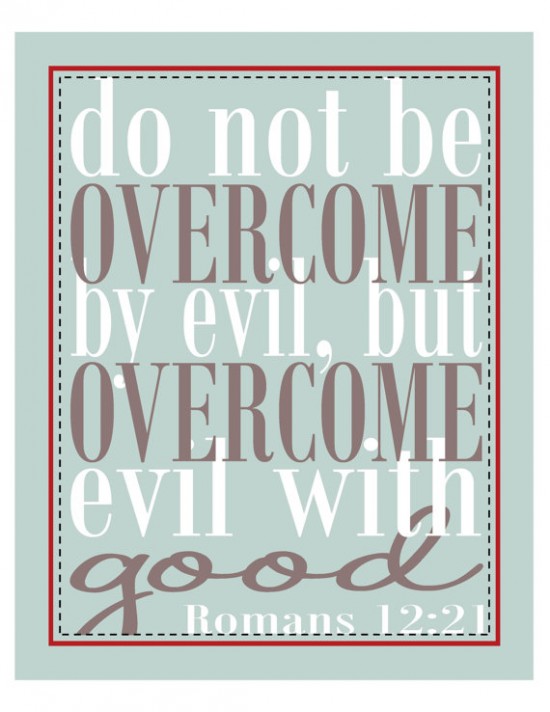 It's not easy, but the next time someone wrongs you, respond with good – kindness, love, grace, mercy. Even a smile goes a long, long way.  They will probably be surprised and maybe even rebuked for your kindness.
My husband has exhibited this truth to me over, and over, and over again. He is so good to me, but I have also watched him Biblically handle issues with others. He is my hero.  After almost six years of marriage, I can say that I'm finally "getting" it.
Responding with "good" almost always turns situations going "downhill" in a completely different direction.
Do GOOD today!!
XO
*****
Don't miss out – diy projects, recipes, crafts and more, by checking out my subscribe page!