I am so emotional this year in remembering September 11, 2001. My experience now seems so trivial in the light of how many lives were lost and others who were devastated by the loss of loved ones and friends.
But ten years ago today it wasn't trivial. Not at all.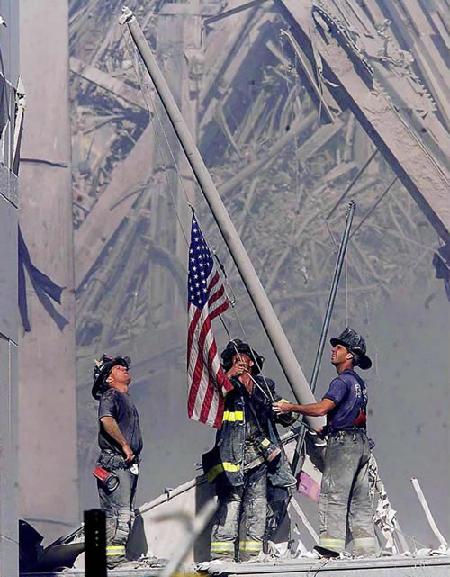 I was a freshman college student four hundred miles from home. I worked as a first grade teacher's aide making copies, doing graphics work, creating bulletin boards, cutting, laminating, organizing etc.
I will never forget the class being out at recess and my boss stopping by as I filed take-home papers for the kids. She asked me if I had heard that a tower at the World Trade Center had been hit by a plane in New York City.  Living in a bubble and not having a cell phone then, I hadn't a clue.
My heart stopped. This couldn't be true, could it?
My thought in that moment was that I might not see my family again. I was terrified…really, really terrified.
I walked into the teachers' lounge just as the second plane hit. I was still watching when the towers fell.
Looking back now, I don't think I realized just how devastating 9/11 was. Watching documentaries leading up to today, I'm just blown away, touched and heartbroken all over again.
So yes, my 9.11 story is trivial. It is small and insignificant.
Yet my heart grieves. I grieve for those who were lost – heroes. I grieve for those who lost their precious family members – heroes as well. My heart grieves for our country.
And still…
I am proud to be an American.
And I will never, ever forget.
Where were you when you heard the 9.11.01 news?
XOXO