Okay, I finally have a new casa tour ready for you!  It took a week, but I got everything unpacked and some things where they will be staying.  Everything is in progress right now, so the way things look could change at a moment's notice. Ha!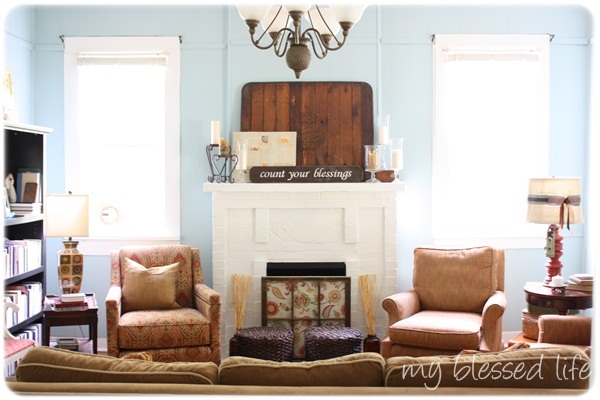 I posted the entire tour at My Blessed Life, so click on over and c'mon in to the new casa!
Happy Monday, y'all!