I mentioned last week that we always have a steak bake at camp.  It's a tradition that everyone always looks forward to, so I thought I'd show you how to have a steak bake. I would love to do this in our backyard as Summer turns into Fall especially for our church youth!
Doesn't that look delish?!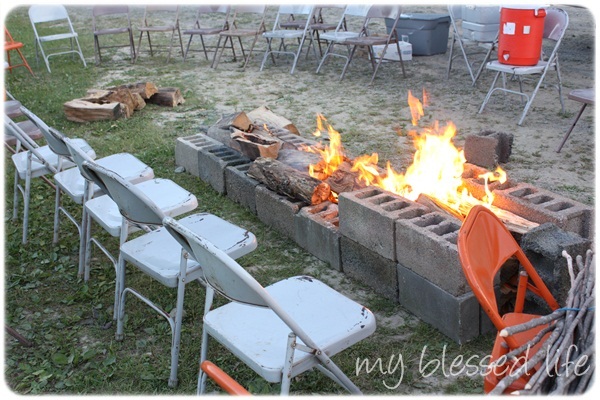 The day before a steak bake prepare the meat – cutting, marinading etc. Build a fire pit with concrete blocks.  Fill it with wood.  Surround the fire pit with chairs.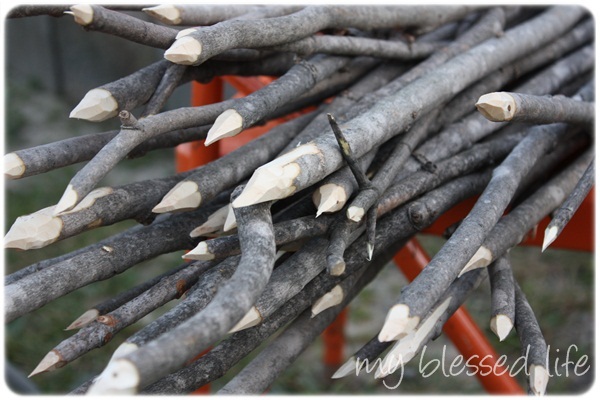 Gather branches and whittle the ends into tips.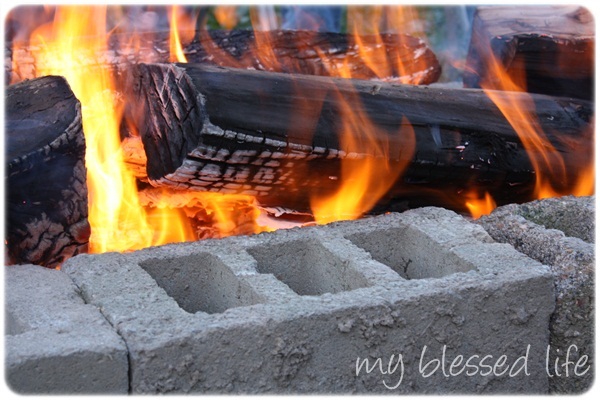 Build a roaring fire!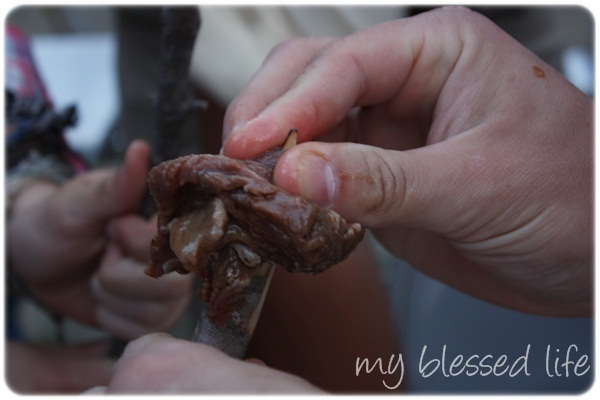 Add steak to whittled sticks…this is a man job. Ha!
Cook steak over the blazing fire while avoiding catching a face full of smoke. Snort.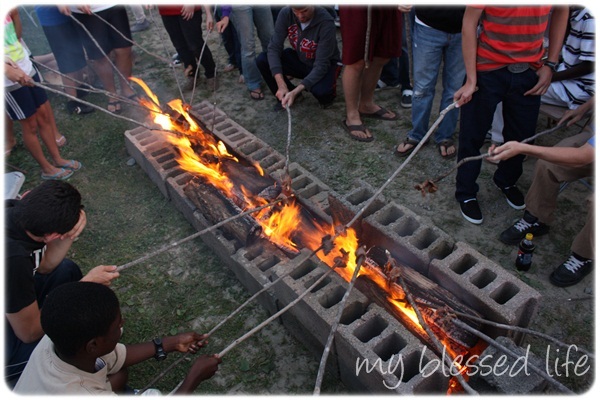 The camp steak bake was for over 100 people, so everyone took turns cooking their meat.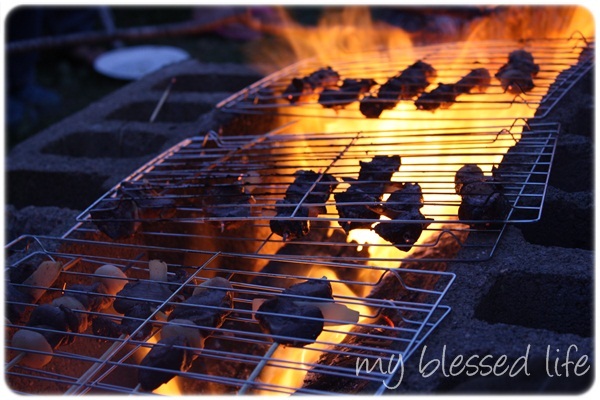 We also had kabobs of kangaroo and other exotic meats.  And no, I didn't try any, but this same concept is perfect for veggie kabobs too!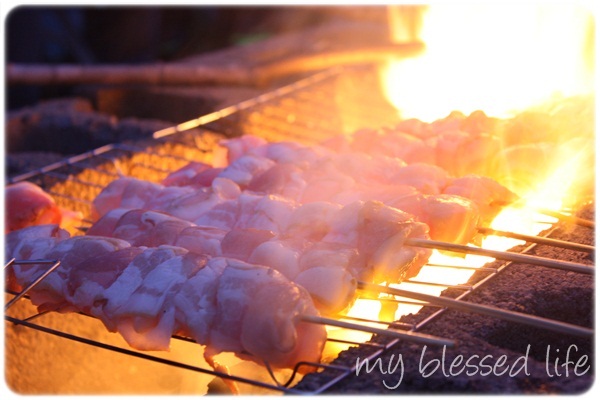 Bacon-wrapped scallops and chicken were also a hit!  We used wire cooling racks to cook the kabobs over the fire.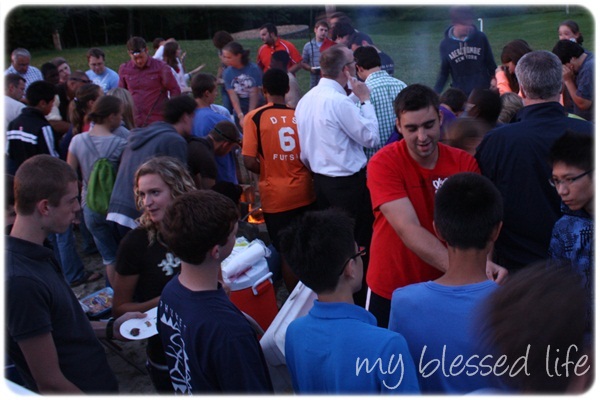 I love how everyone was either getting meat on their sticks or gathering around the fire. 🙂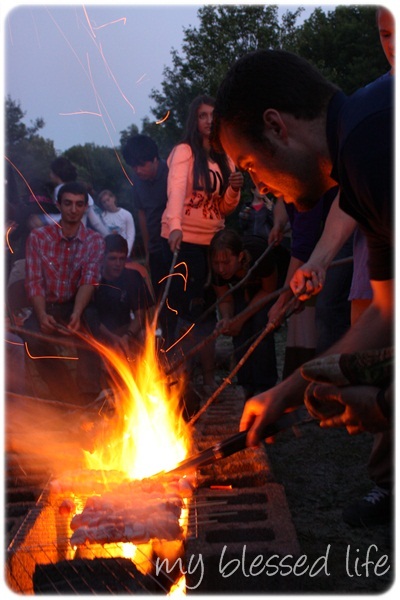 My husband helped with turning the kabobs.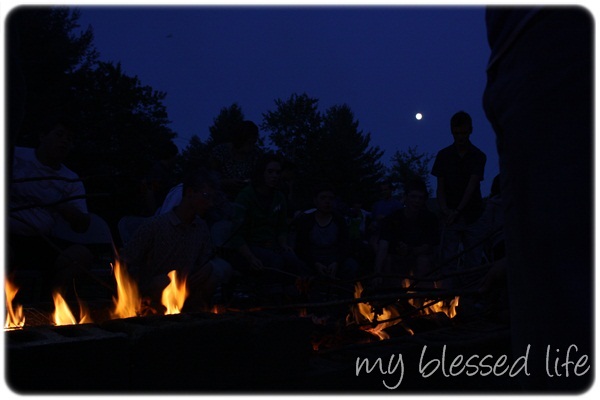 It was a beautiful cool night with the roaring fire and full moon rising. Absolutely gorgeous!
Have you ever had a steak bake?
Linked to:  Weekend Wrap Up Party
*****
Don't miss out – diy projects, recipes, crafts and more, by checking out my subscribe page!