This week we've had an influx of massive moths around our front porch.  They are beautiful and the details are intricate!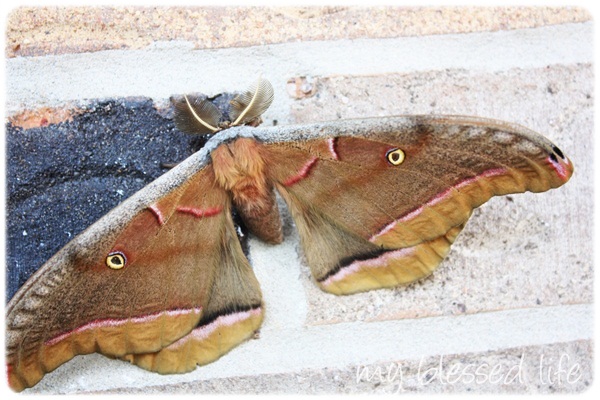 This one is almost as wide as one brick! I love the coloring.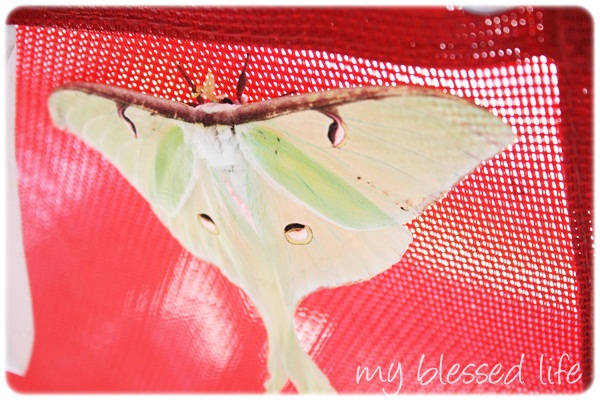 Beautiful green moth.
"All creatures of our God and King,
Lift up your voices, let us sing:
Alleluia, alleluia!"
Francis of Assisi
"The heavens declare the glory of God"
Psalm 19:1
Do y'all know what these moths are called? I hope you have a fabulous Sunday!