This button monogram project has been on my to-do list for weeks. It popped into my head when I scored a wooden picture frame at a yard sale for 0.25.  My creative brain never, ever stops to rest, so it seems. Ha!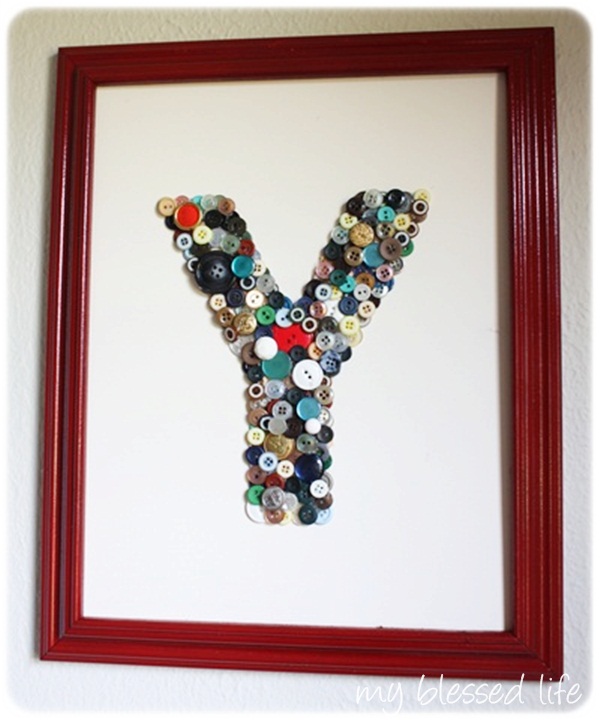 I totally love how it turned out. I think I'm going to incorporate it into my apple green desk vignette for the summer.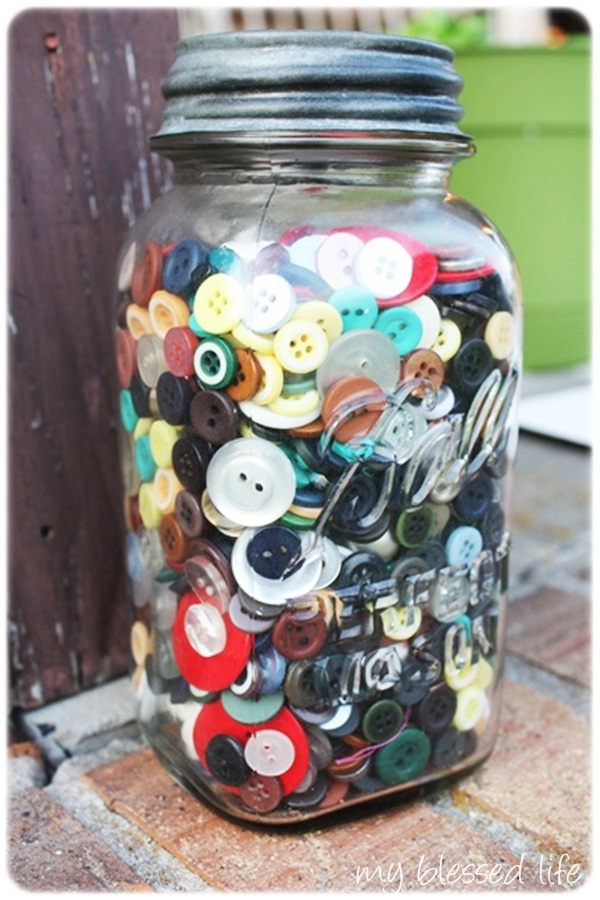 Several years ago, I bought this jar of buttons at a local antique shop for $12.00. I doubt that I would pay that much now, but for the jar, zinc lid and gobs of buttons maybe the cost was pretty fair.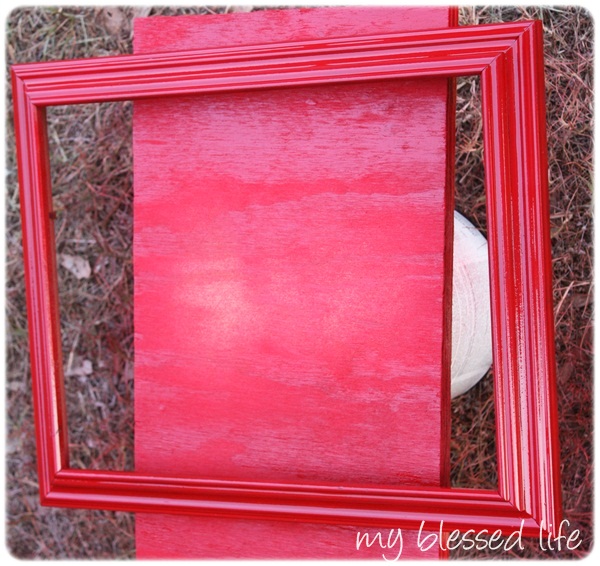 After some wonderful red spray paint, the frame looked much better.
Do y'all see how DRY the grass is?  We need rain so, so badly!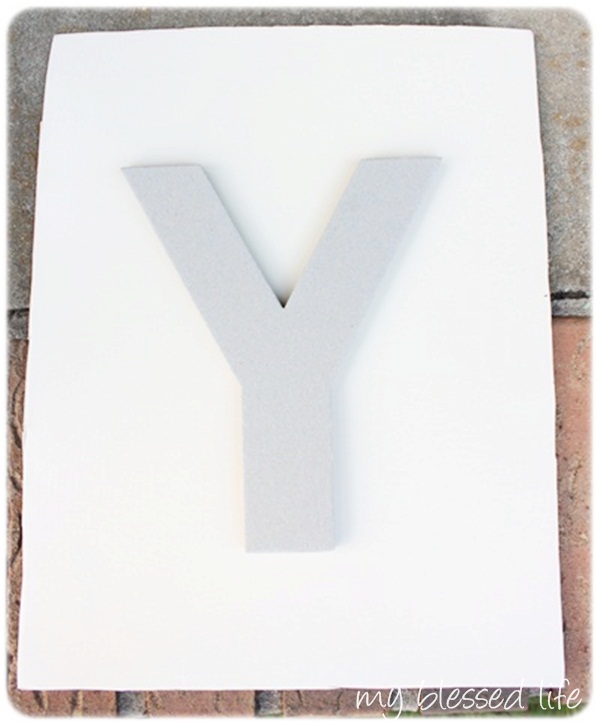 I cut up an AT&T box, spray painted the cardboard lid Heirloom White to create the monogram background.  The "Y" in the above picture is from Hobby Lobby for $2 to use as a stencil. Our printer is currently out-of-order, so this method worked fabulously.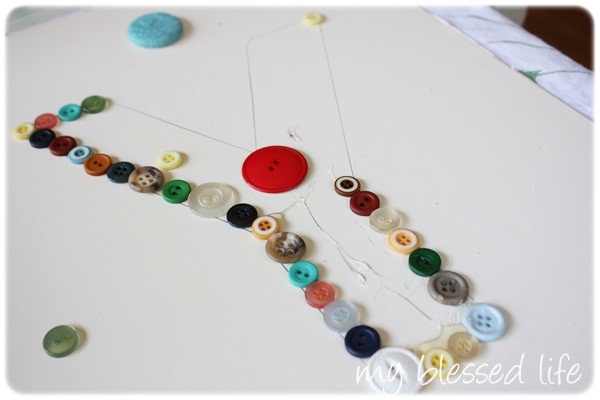 I traced around the "Y" and then began randomly gluing buttons down.  I went around the outline first and then began filling in the middle.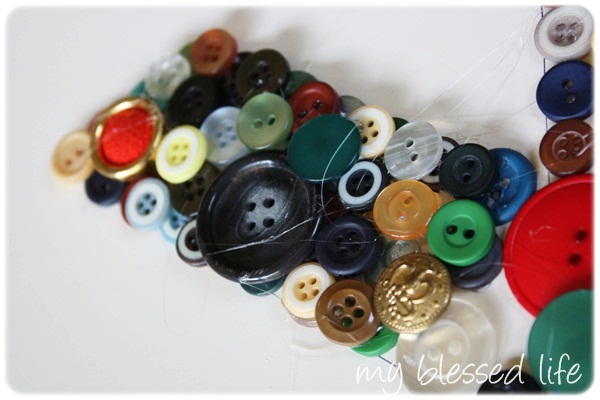 Once the bottom layer was done, I filled in the gaps and covered the pen outline.  If I had been thinking more clearly, I would have covered the outline completely with buttons the first time around.  Oh well, you live, you learn. 🙂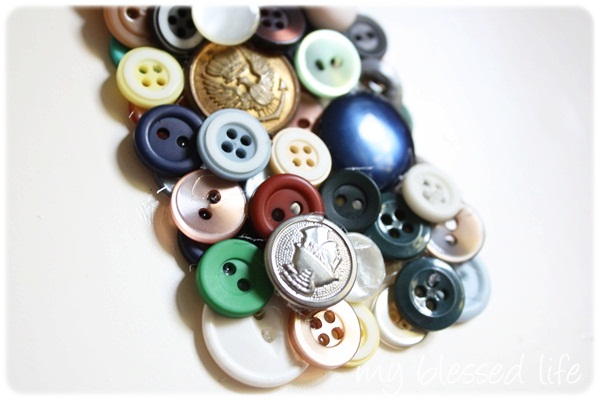 The vintage-ish mix of buttons is fabulous.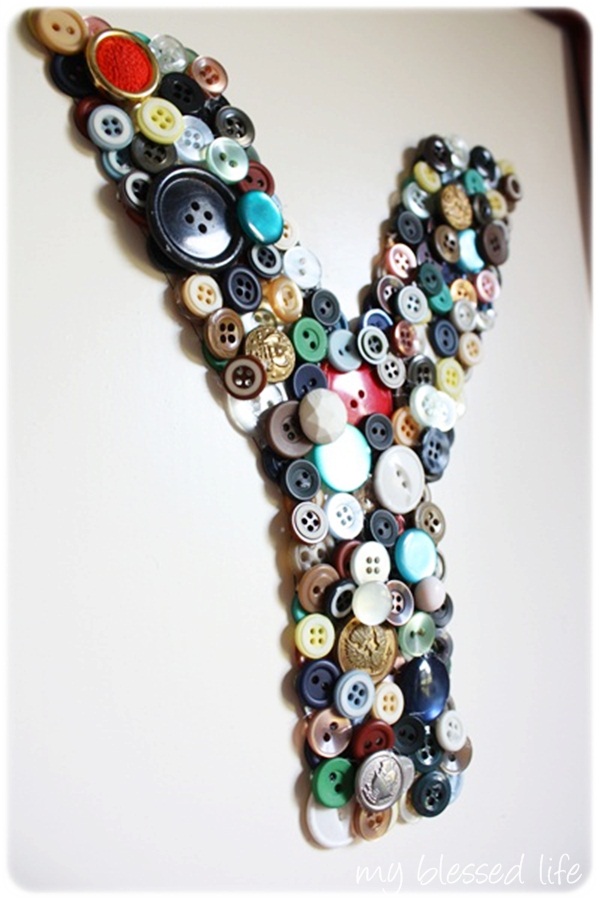 I had to pick all the hot glue webbys off and then I put the cardboard monogrammed piece into my frame.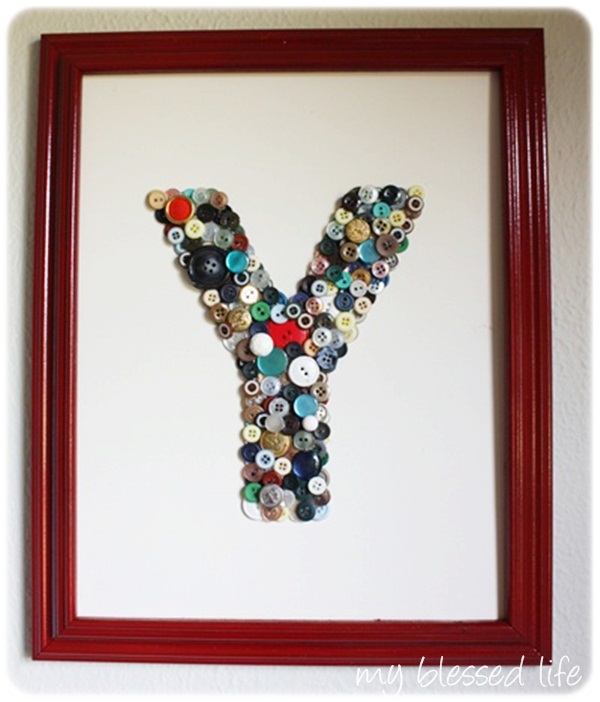 Voila!
How cool is that?
I'm thrilled to have found a use for the jar of buttons that I've had for years. The monogram only used about 1/5 of the quart jar, so I need some other ideas about what to do with more buttons. I have buttons coming out my ears, y'all! 🙂
Creating this cute, framed, monogrammed piece of vintage-ish art was so much fun…and frugal too!
Do you have a button crafting idea? I'm all ears. 🙂
I'm linking up to Get Your Craft On, Tip Me Tuesday, Tips & Tutorials, I'm Lovin' It, Chic & Crafty, How-To Dayand Weekend Wrap Up Party and Traci's Best DIY Projects!
*****
Don't miss out – diy projects, recipes, crafts and more, by checking out my subscribe page!