Remodeling Reveal & What's Up This Week
The hubs and I are just about finished with the bathroom renovation project that we've been working on for a month and a half.  We're slow, but I'm just so happy that it's about done!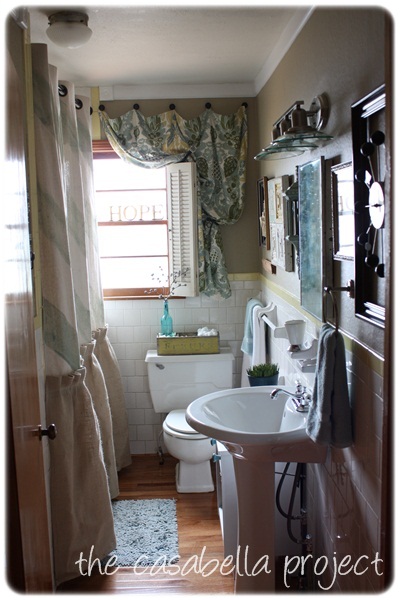 Y'all are going to love the before and after pics over at The Casabella Project!
To come this week:
Yummy Spring dessert recipe
Fabulous resource for getting children to do their chores
A frugal Spring craft
Fabulous giveaway
Are you decorating for Spring yet? I'm getting in the mood, so we'll see what happens this week! 🙂