This past weekend I decided that it was finally time to update my wreath from St. Patrick's Day to Spring. Can I just say that I LOVE my interchangeable embellishment wreath!?! Changing it up for different seasons and holidays is so easy!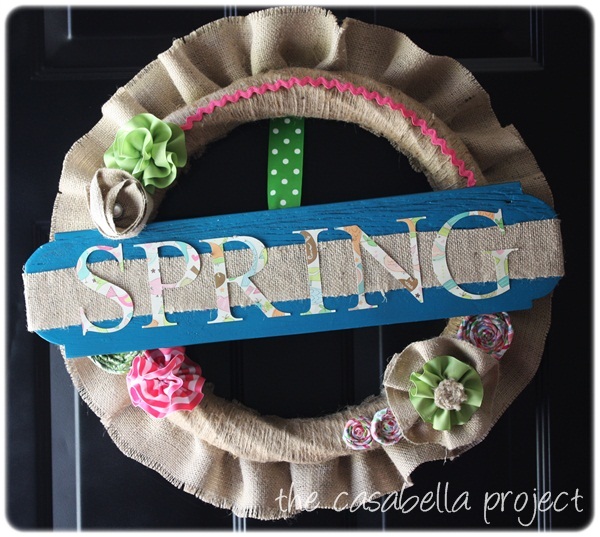 Isn't she perty? 🙂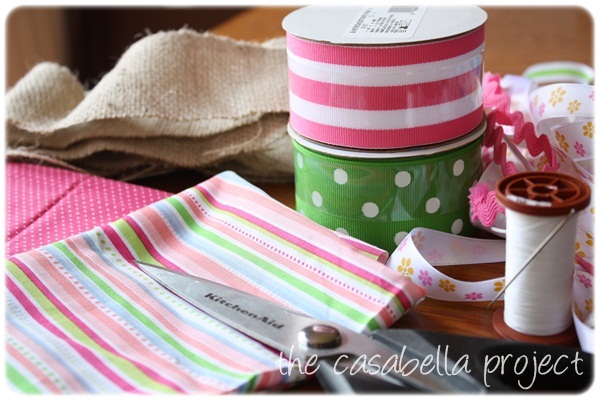 I gathered my St. Patrick's Day Wreath, some fabric scraps, Walmart ribbon, scissors, needle and thread, velcro and my handy dandy hot glue gun.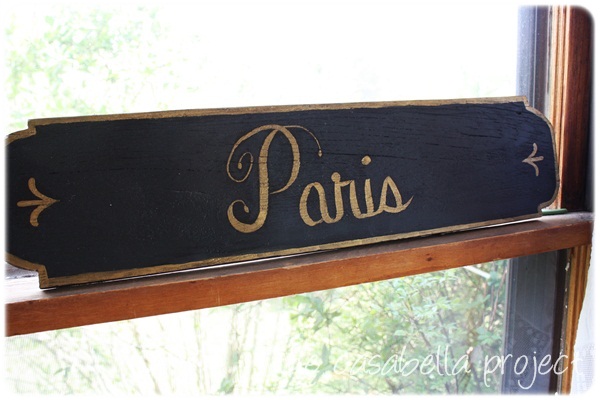 I got this cute wooden sign from my sweet blogger friend Rhoda.  It's perfect for so many different projects, but for now, I decided that it's just right for my Spring wreath.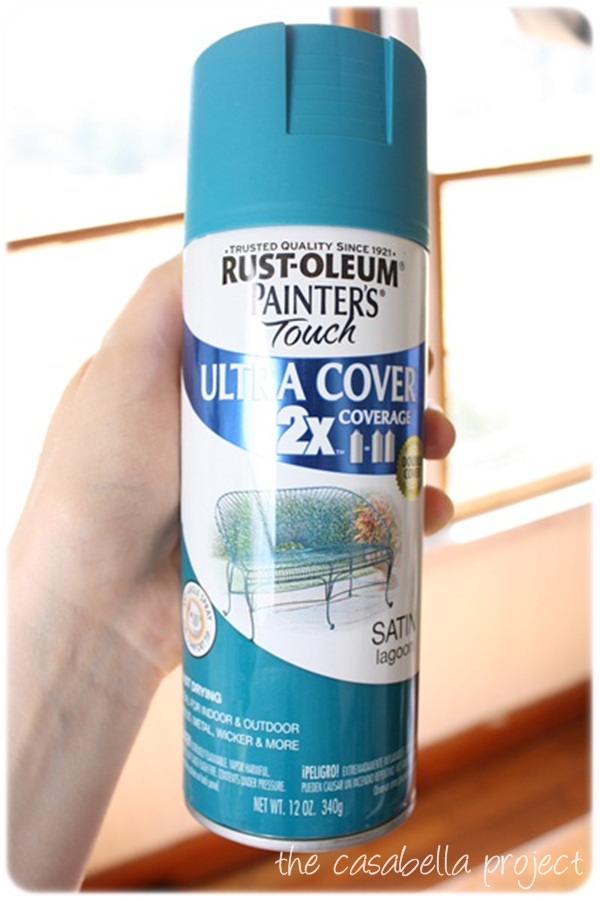 I've been dyyyyyying to use this awesome Rust-oleum spray paint – Lagoon!  It's a great color!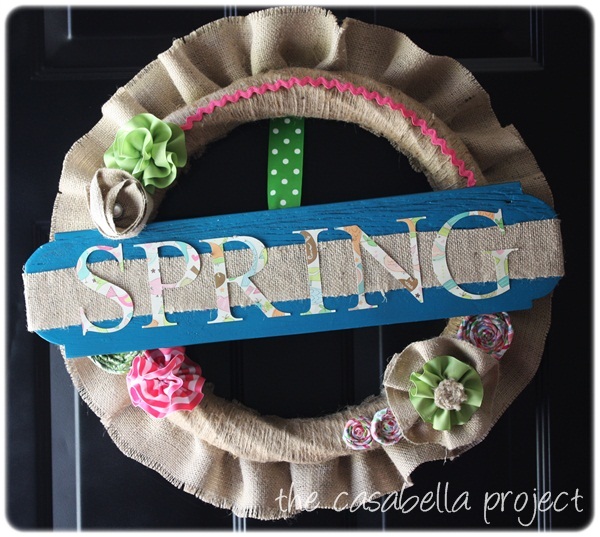 I used my Silhouette SD machine to cut out the letters. With just a few new embellishments and the sign, my front door was ready for Spring!
I pondered the size of the sign for a long time.  Is it too big?  Should I take it off?  Hmmm…
I decided to go with it because I like it.  To show you how it looks in the room, here's a pic…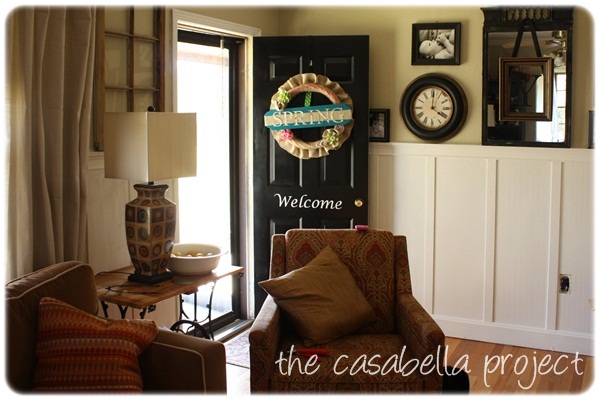 This is how we live – with smooshed, crooked pillows, tools in chairs etc.  It's a wonderfully, imperfect, amazing life!
I'll be sharing an embellishment tutorial on Friday, so stay tuned for that! 🙂

Linked to: I'm Lovin' It! and Weekend Wrap Up Party