How in the world is it possible that Ridley is TWO?!  Time flies when you're having fun. 🙂
His birthday is on the 13th, but because of my husband's work schedule we had the party on Saturday the 15th.  Since we just moved, it was nice to have a couple of extra days to get things unpacked and straightened up.
I decided to decorate with blue and green with a sort-of-themed-theme of animals.  I'm much too free spirited to stick with a theme, but I try to have some broad guidelines that keep me on track. Ha!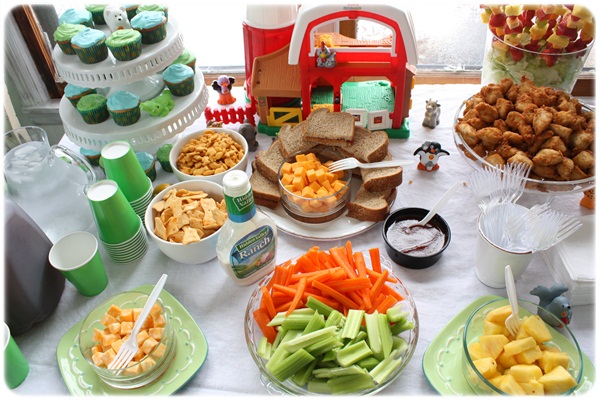 Yummy food that 2 year olds like!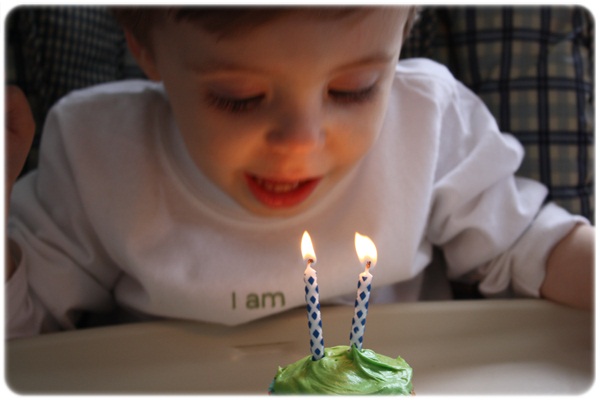 Isn't this the coolest picture?  I love how the candles are in focus.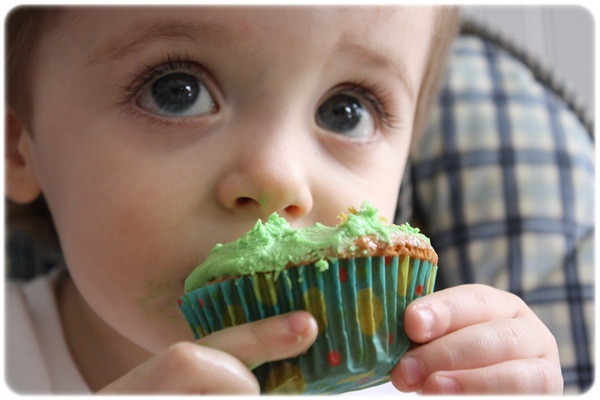 He loved the cupcake!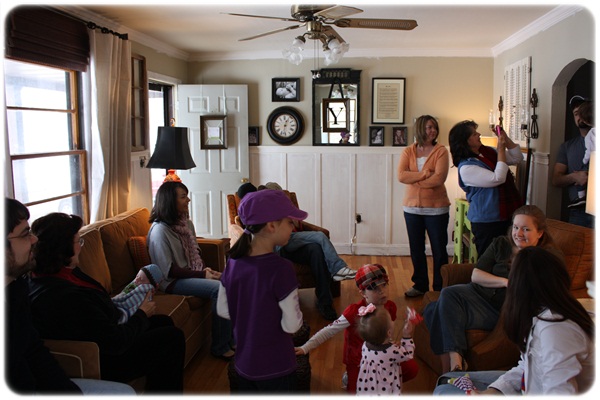 Our friends and family mean so much…and they really spoiled Ridley!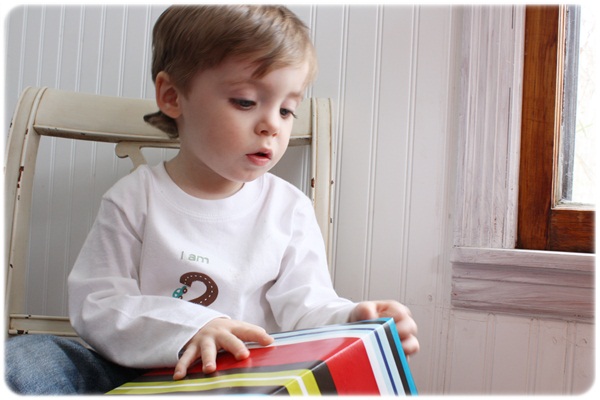 My little man opening one of his many gifts.
Ridley's toy supply is well stocked and will provide many happy hours of play.
I have a few birthday party related posts coming in the next week or so. I'm excited to share about finding contentment and resourcefulness while dealing with imperfection and home upheaval!
Do you do "themed" birthday parties?  Sort-of themed parties?  Or no theme at all?
Linked to: