Happy Friday! I don't have anything earth-shattering to share with y'all today, so I thought I would channel my inner-
Shaunna
{she's amazing, btw} and share 25 things that are on my mind. 1. It's been a busy week of painting…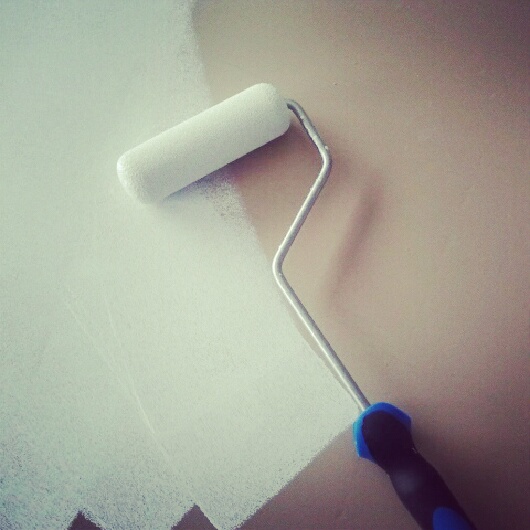 2. My boys are such treasures. 3. And they give the best snuggles. 4. But
why
must the 3 year old play in the potty?? 5. Gross. 6. My forehead hurts when I touch it. 7. I smashed it on the car… 8. When a moth went down the back of my shirt. 9. I am a dork. Ouch. 10. Mustard yellow makes me look dead. 11. But it makes my house look pretty! 12. Fall is coming and that makes me SO happy! 13. I'm totally in love with
Ikea's Ritva Curtain Panels
.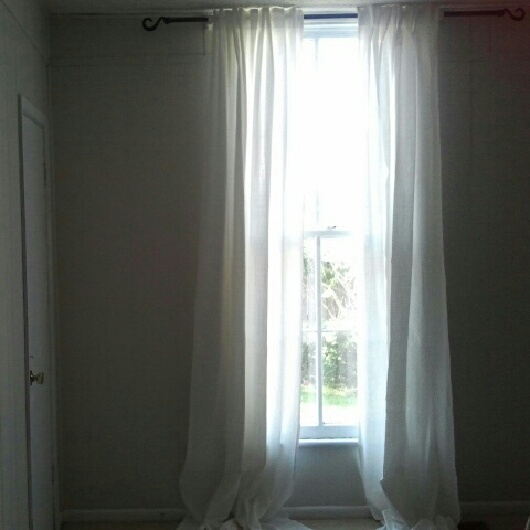 14. They might end up with stripes painted on them. 15. In navy blue. Maybe. 16. And they need to be hemmed. 17.  And hung correctly. 18. The farmer's market is calling my name. 19. Must get there tomorrow. 20. We are starting to dream about building a farmhouse. 21. Someday. 22. There's a hurricane headed this way next week. Lovely. 23. I enjoyed Hobby Lobby and TJ Maxx yesterday all by myself. 24. Actually I had Cameron, but he was asleep in the stroller… 25. So it felt like a heavenly vacation! 🙂
I hope y'all have a fantastic weekend!
Now, I'm off to get the party started early! 🙂
XO
*****
Don't miss out
– diy projects, recipes, crafts and more, by checking out
my subscribe page
!