This wonderful verse has been my comfort so many times during difficult times.  As humans, and especially women, we like to carry not only our own burdens, but everyone else's. Things get mighty heavy at times, don't they?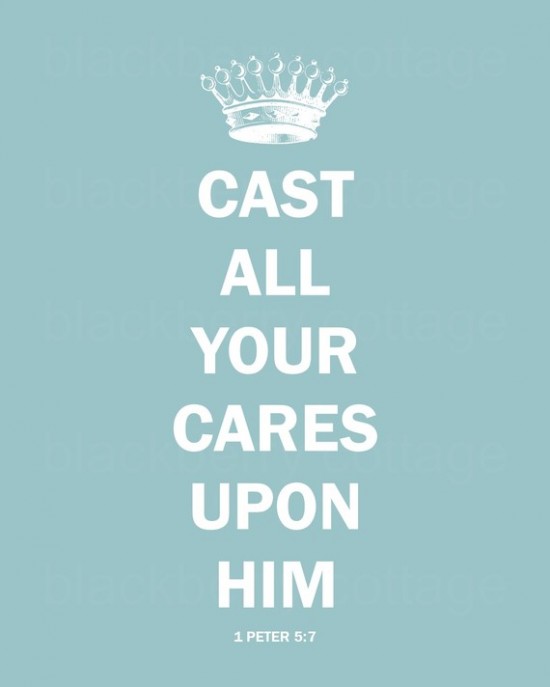 I've read that the literal meaning of "cast" is "to roll." I love that visual because instead of chunking our cares at God as in frustration or anger, we are to roll our burden off our backs onto His. Like He's bending down for us to put it there. Isn't that pretty amazing?!
Thankfully, I Peter 5:7 doesn't end there…He cares for us!  That's why we have every reason to roll our burdens over on to Jesus' shoulders. He's the only one who can carry them anyway.
"Casting all your care upon him; for he careth for you."
Today, won't you join me in rolling your burdens over on Jesus? Praise Him for the reality of knowing that He cares for you!
XO
*****
Don't miss out – diy projects, recipes, crafts and more, by checking out my subscribe page!